Leon Russell>Hot Tuna
---
Philzone.org - Philzone Phansite Community Discussion Board: Setlists and Reviews: Non GD Related Reviews:

Archive: Leon Russell>Hot Tuna
---





By 1st One's Named Sweeeeet Emily (Odessablue) on Thursday, June 28, 2007 - 12:29 pm: Edit Post

This is another WTF night...I wouldn't have believed it if you told me!

The short & sweet version is: Leon Russell rocked!! He was awesome, his band was great, everyone was laughing and having a good time on stage! More details later!

As the short show was ending, 10:30 or so, I got a call from Rich, C'mon over to the GAMH, I can get you in, it's not crowded at all. So I head over and sure enough, I got in and there was a very small crowd in attendance. Couldn't have been more than 200 people in the whole place?

Hot Tuna sounded great, Jorma was joking with small crowd in front, they all looked great. There was a collective sigh of 'Nice Bass' when Jack came out, not the yellow one, hopefully Rich got some good pictures.

Great night, both shows were great, setlists to follow later

---





By Nick (Lazybones8) on Thursday, June 28, 2007 - 12:47 pm: Edit Post

I love Leon Russell and Hot Tuna. Can't wait to read your review.
---





By JHT (John) on Thursday, June 28, 2007 - 02:10 pm: Edit Post

two of my favorites also.

I hope that someday my beard resembles Leon's.
---





By Phil Carson (Americanaxe) on Thursday, June 28, 2007 - 05:25 pm: Edit Post

What kind of set is our man Leon doing? I was a big fan in the early '70s of his songs and performances. Saw him headline a stadium (the infamous Roosevelt Stadium in Passaic? NJ) where he rocked on piano and, with large band cooking, strapped on an electric guitar, jumped up on top of the grand piano, and boogey woogey'd his ass off. I was impressed.

He's blowing through Denver, or just did. I better check...
---





By 1st One's Named Sweeeeet Emily (Odessablue) on Thursday, June 28, 2007 - 06:28 pm: Edit Post

Okay...boss just shut his office door and left! WHOO-HOOO!! Hopefully this means he's taking a loooong weekend



So...Leon. I mean...LEON!!! Hell yes! I know a bit about Leon and what he's done but I'd never seen him, bought his albums, nothing. The extent of Leon is the Concert for Bangladesh...He does a great job on Jumping Jack Flash, complete with a Pigpen-esque rap about his woman...that was enough to get me to go.

The Indy was FULL! The tables and chairs were out on the floor and every seat was packed, it was an older crowd so they were thankful. The standing room was even at a premium. It made it tough to move and boogie, luckily...I'm not afraid to ask for what I want

Upstairs was empty and about halfway through the show, the guy let me go up! Thanks guy! Upstairs I was able to fully enjoy the show, plenty of dancing room!

The band was Leon, sitting behind a keyboard outfitted with a couple of computers and other gadgets, a drummer, a bass player, a guitarist and a female singer. The band was awesome! Every song was smoking, I don't know how all those people stayed still...dancing was a must!

For a man his age, Leon seemed to be doing well, he walked with a cane but he wasn't hobbling, he stood upright and carried himself well. And he was wearing the white suit and the hat!! He voice sounded great too...he mumbling would make Dylan proud! Lack of enunciation didn't take away from the sound at all though.

The guitar player was fun, he had a sloppy, vague sort of style...very garage-rock and despite what looked sloppy, I'm sure it was all intentional as the sound was perfect. I sort of imagine him being similiar to Bobby Lee Rodgers playing jazz...but I haven't witnessed that either, I'm just imaging in my head



The bass and drums were locked in all night, very tight...and having fun with each other. One tune in particular had some strategic cow bell, the bass player couldn't even come close to keeping a straight face when he heard it! and the drummer knew it...it was a fun little moment to pick up on



I enjoyed the female singer, she had a strong voice but wasn't overpowering with it. and she was wearing a tank top with johnny cash flipping the bird! So fun!

The setlist was drawn from Leon's past, Dylan and the Stones of course! A few selections that surprised me like Rolling in my Sweet Babies Arms and Will the Circle Be Unbroken. I typically hear that stuff at bluegrass shows, not boogied out...it was a fun change up! Overall, the show was short, 1:20, there were only 5 or 6 songs I couldn't name but there were a lot that I could

Setlist:


Rolling in my Sweet Baby's Arms>Night Time is the Right Time (Ray Charles tune, very well done! Had a distinct 60's r&b sound with the 'night & day' refrain led by the female singer)
a ballad I didn't know
Takes alot to laugh, takes a train to cry
Let the Good Times Roll
Wild Horses
Hard Rain's A-Gonna Fall
Daddy Sang Bass>Will the Circle Be Unbroken>Daddy Sang bass>Will the Circle be Unbroken...great little medley, fit together perfectly!
Georgia on my Mind

E: Lucky Old Sun (Solo Leon)
Band came back for another fun medley: Jumpin Jack Flash>Papa was a Rolling Stone>Paint It Black
Great Balls of Fire


What fun, what great song choices...it really touched on all the different pieces of Leon's life, the different styles all blended to his sound seamlessly. The one thing I kept thinking he would do but didn't: Such a Night. I've got Mookie's version with DNF on the brain so that probably played a factor



All that and it was only 10:30...at which time, I got the call from Rich and headed over to the GAMH for some Hot Frikken Tuna!!

...stay tuned...
---





By 1st One's Named Sweeeeet Emily (Odessablue) on Thursday, June 28, 2007 - 06:29 pm: Edit Post

Looks like he'll be in Colorado in August, I say go!

http://www.leonrussellrecords.com/touring_info.sht ml
---





By JHT (John) on Thursday, June 28, 2007 - 07:57 pm: Edit Post

thanks for the review Emily.

I am wondering if the female singer was one of his daughters? At one time two of his daughters were in the band but the last time I saw him neither was there.

edited: just looked at his sight and it is Jaime Babbitt
---





By FrogPJs (Frogpajamas) on Friday, June 29, 2007 - 12:03 pm: Edit Post

Thanks for the review. Emily the Intrepid strikes again...
---





By Nick (Lazybones8) on Friday, June 29, 2007 - 02:45 pm: Edit Post

Now that's what I call a review. Never been to the Indy for a sit down show though.
---





By Brian Hoeber (Santacruzbot) on Friday, June 29, 2007 - 07:39 pm: Edit Post

That Leon setlist looks great! Doesn't he have material of his own though? Thanks for the review Emily...

I was at Hot Tuna. Here't the setlist:

06-27-07
Great American Music Hall, Francisco, CA
w/Barry Mitterhoff - Mandolin
A Benefit for Rock & Recovery
Opening acts: Moonalice, Cold Flavor Repair

That'll Never Happen No More
Nobody Knows You When You're Down And Out
Serpent Of Dreams
Heart Temporary
I'll Let You Know Before I Leave
More Than My Old Guitar
Come Back Baby
Hesitation Blues
The Terrible Operaton
Late Breaking News
Bread Line Blues
Operator
Just Because

Encore:
Embryonic Journey

It was short and sweet. Went on close to 11, off a bit after midnight. There were probably 80 people tops in the hall for the set.

I was luck enough to get guestlisted by Brad from Cold Flavor Repair (thanks man!) and had a great time, but I gotta say this was a poorly promoted/organized event. It was a benefit for free health clinics, but they obviously were overcharging ($100 a head), because the place was not even 1/2 capacity at its peak. Towards the end I think they were just pretty much letting anybody in who wanted to be there. They really should have sold 100$ VIP tickets and $30 tickets for the masses to pack the place and raise some real money.

Also, if I had paid $100, I would have been kinda pissed that Tuna went on so late and played so short (on a Wednesday night). $100 is a lot of dough for one set of Tuna when tyou can get 2 sets at the Fillmore for $30 two days later.

My last complaint is that for such a small crowd, they sure were loud and drunk! At times the chatter and other drunken tomfoolery was really obtrusive.

I feel bad for bitching though because despite it all it was a magical set. The 40 years that Jorma and Jack have been picking together really shines through in the music. There were a few flubs throughout (e.g. the turnaround after the first verse of Operator) but it was still beautiful. My highlights were Come Back Baby, Hesitation Blues (if only that one drunk guy would have just let Jorma sing it!), Operator, and Embryonic Journey. Jorma was in fine voice, Jack was dropping bombs, and Barry ripped some beautiful solos on Mando, Tenor Banjo, and Tenor Guitar.

The openers were both fun too. Cold Flavor Repair warmed it up with some nice New York funk. Moonalice was actualy better than I expected. Pete sang a couple of tunes and GE Smith sang 3 or 4, so that left only a couple tunes for the MacNamees. Barry played some nice pedal steel, guitar, and even bass on a song or two (everyone but Ann and the drummer played bass at one point or another). They closed out their set with a fun sing-along GDTRFB.

A great night of music at the Great American. Awesome to see HT in such an intimate setting, with plenty of space for everyone to see and dance, even if it was less than a full show. I highly recommend checking out HT if they come through your town, and can't wait for the next chance I get to catch them (Jorma at HSBF this year, if not sooner!).

And if you're in SF and looking for something fun tonight, get on over the the Fillmore!
---





By 1st One's Named Sweeeeet Emily (Odessablue) on Saturday, June 30, 2007 - 05:32 pm: Edit Post

There ya go...I'm not so good with Hot Tuna setlists.

It was an amazing show, I'm very thankful I got to be there.

I'm actually not that surprised by the crowd chatter, I saw a lot of people who were about the function-the charity, the clinic, the social meeting, not the music. I sort of imagined those people were McNamee's friends...not so much Friends of Tuna...

I was told, there were actually cheap tickets available for this show, $35, I guess the $100 tickets included dinner? The $35 was for just the show...but they didn't advertise two prices, they only listed the more expensive price? I dunno why?
---





By michael sanditen (Dazebtween) on Saturday, June 30, 2007 - 07:51 pm: Edit Post

Leon's set list is ridiculous....I have seen Leon sooooo many times he is monotonous most the time. I think the girl is his daughter Sugaree. Yes, such an ironic name huh? I saw Leon last year at another private gig here and it is usually sad. At least he's hired a bass player and drummer. I wonder if the drummer is Busey's son. Leon's son Teddy Jack is around Nashville doing some very creative producing and is a very viable percussionist/drummer himself. Leon needs to regenerate a Mad Dogs and Englishmen type band....horns and all.....too bad Carl and Jesse Ed are dead. Leon was at his best back in the Shelter daze.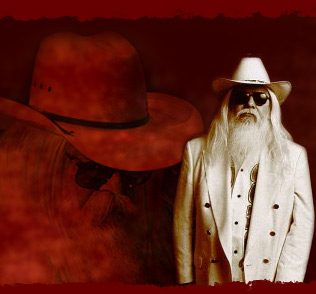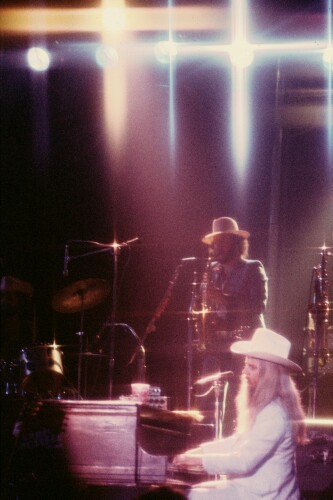 ---





By 1st One's Named Sweeeeet Emily (Odessablue) on Tuesday, July 03, 2007 - 12:02 pm: Edit Post

On the way out of Hot Tuna, they were handing out pre-addressed envelopes if anyone wanted to make a donation to the free clinic...mine just went out in the mail