8-18-2007 Dickey Betts Hot August Blues, Balto
---
Philzone.org - Philzone Phansite Community Discussion Board: Setlists and Reviews: Non GD Related Reviews:

Archive: 8-18-2007 Dickey Betts Hot August Blues, Balto
---





By birds of fire (String_jam_jazz) on Monday, August 20, 2007 - 11:37 am: Edit Post

Dickey Betts and Great Southern provided a smokin' headline set to cap off this year's Hot August Blues. From the first bending slide down into Les Brers to the last huge chord of Jessica, this show was about intensity. It was the perfect choice to close because Dickey pulled out the hottest blues we heard all day. Statesboro and Hoochie Coochie Man (sung by the keyboard player and bass player respectively) were rowdy, energetic stomps and had the crowd goin'. I always knew Dickey could burn up the high end of the fret board, but this was the first time I focused on how he well can play lower down. During Hoochie and the guitar solo out of it, he was pulling out riffs that were just plain NASTY!

Dickey's slide player can really burn it too. But often I wondered why this band needs 3 guitars. I've heard folks say that Duane Betts rivals the old man. If true, they kept him on a very short leash. Duane played one great lead during Elizabeth Reed and another less impressive one in Ramblin' Man but otherwise kept in the back.

Highlights were a soaring Blue Sky and the looping, elaborate Elizabeth Reed. A wild moment in Elizabeth Reed came when they played the lead up to the organ solo and the keyboard player took off on electric piano instead. Very jazzy and intricate, much like Chuck Leavall's work in the ABB. It was out of left field and perfect at the same time. It's been noted on this board that the current Great Southern is an ABB look-alike group. To watch the key player who looks like Gregg start to play like Chuck was surreal.

My only quibble was no tune on the whole setlist that was a Great Southern tune. The posters didn't read "Dickey Betts plays hits from the ABB." But then I realize I got my head stuck up my butt during a yoga class 20 years ago and have never got it back out. The ABB catalog is Dickey's life's work and the audience sure gets pumped to hear it.

Thought I was going to criticize them for predictability. Every setlist I see either closes with Jessica and encores Ramblin' Man or vice versa. So when they closed with Ramblin' Man I thought I knew all that was left. Not so. Yes, they encored Jessica, but they had a couple curveballs in store. First, at the piano break, the keyboard player launched into some funky riff that had nothing to do with Jessica whatever. Dickey and Duane just stopped playing and looked at him. Dickey threw a hand sign, they crashed a couple loud chords, played the lead-in again and bingo!, a variation of the Jessica piano lead. Obviously a pre-rehearsed vamp, but it was FUNNY! Then when I thought they were about to launch the last crescendo (Dickey still likes his bombastic endings, don't he?), another hand sign and the band falls into a quiet little shuffle. Dickey starts picking out this staccato, angular lead that is blowing my mind. After a while it starts to sound familiar. Next thing I know, he's playing the theme from Mountain Jam! Once through and then back into the Jessica theme and roar out. Dickey smashes the last crowd, throws his pick into the audience and sustains it by thrashing at the neck with his bare fingers. Wow. Nothing else to say. Wow. Dickey Betts is a master.

Dickey Betts & Great Southern
Hot August Blues Festival
Oregon Ridge Park
Baltimore MD
8-18-2007

Les Brers In A Minor
Statesboro Blue
Franklin's Tower jam>
Blue Sky
Hoochie Coochie Man>
Guitar solo>
One Way Out
In Memory of Elizabeth Reed >
Drums> Drums & Bass jam>
3rd Stone from the Sun tease>
In Memory of Elizabeth Reed
Seven Turns
Ramblin' Man

E: Jessica>
Mountain Jam tease>
Jessica
---





By birds of fire (String_jam_jazz) on Monday, August 20, 2007 - 11:38 am: Edit Post

Dickey's lights were too much for my little digi-cam. Any tips from the folks that take those great nighttime show photos?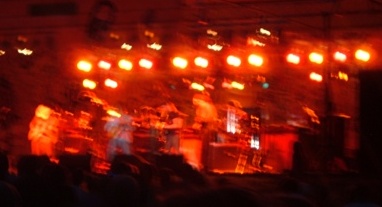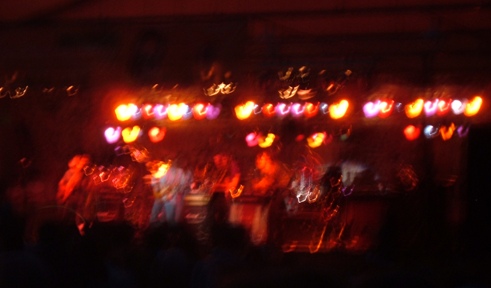 ---





By Nick (Lazybones8) on Monday, August 20, 2007 - 03:28 pm: Edit Post

Glad to hear that Dickey Betts is tearing it up. No surprise there.

Digital cameras suck when taking night shots, especially those with auto settings. If you can get a camera which allows you to ajust the appetture and has a good zoom lens, at least 10x. Besides that, if there are red lights that adds even more to the problem. Most groups start and close the show under white lights. This is the time to take your photos if shooting from the crowd.
---





By birds of fire (String_jam_jazz) on Monday, August 20, 2007 - 03:39 pm: Edit Post

Thanks for the advice! Trouble with the start time was that a swarm of photographers moved up the hill in front of the stage and I didn't want them in my shots.
---





By Calypso Frelimo (Dave_c) on Monday, August 20, 2007 - 03:56 pm: Edit Post

Another nice review!

Looks like a great day of music.

Did you see any tapers there?
---





By Pegpen (Areukind) on Monday, August 20, 2007 - 08:21 pm: Edit Post

excellent review. thanks!!! sounds much like the (free) show they did in Albany a couple weeks ago. Dickey & co were on FIIIIIIIIIRE. worth every penney

---





By birds of fire (String_jam_jazz) on Tuesday, August 21, 2007 - 08:24 am: Edit Post

>>Did you see any tapers there?

Yeah, there were three mic stands set up in the space in between the board and where the venue was taking video. I'm really hoping a vine of this one shows up.