Chuck Prophet 11/16/2007 Bamboo Room Lake Worth FL
---
Philzone.org - Philzone Phansite Community Discussion Board: Setlists and Reviews: Non GD Related Reviews:

Archive: Chuck Prophet 11/16/2007 Bamboo Room Lake Worth FL
---





By UHollis (U_hollis) on Friday, November 16, 2007 - 10:51 am: Edit Post

with the first cold fronts just dippin down far enough to fling us into the 50's, show season in south florida is just starting to heat up. touring acts start to make there way down the florida finger off and on all winter with culmination at langerado. after that, we're pretty much dried up till the fall.

well chuck prophet brought his gang down and did four stops in the state. last night at the bamboo room saw about 60 people in there 100 person club
get a taste of some west coast. 60. better they say than the night before in jacksonville that only pulled in 7 people.

i've only seen chuck one other time, opening for mofro in his own town of san francisco to a nice crowd at the fillmore, so i was stoked.

we brought about 10 folks to the party and tried to let it hang out a bit.

chuck, stephanie and the band took care of business and laid down some serious rock and roll. playing two sets and a three song encore. i forget how much i like his style of playing and music until i'm knee deep in it. some psychedelic west coast rock on a thursday with the northerly breezes breeching the doors keep me moving all night and a some Jameson secured any doubt i had about my warmth.

picked up a limited release cd of 1000 he had of when they were locked in a studio with a jar of peanut butter, and commenced to record their version of Waylon's "Dreaming My Dream". Sweet.

couldn't get all parties aligned to leave, so i sat on the curb across the street afterwards and shared a few Kaliks with the guitar player, i think it was James. Shot the shit for while, then weighed our options with very young, and might i say, hot hooker that graciously offered her services on the stoop where we sat. she passed on though, seeing we were more interested in the beers. i let all the crazies pile in the van and i got home finally sometime after 130 in the mornin' feelin' very good about this evening and the season of music that seems to lie ahead.

a partial list of the tunes played. i remember counting 20 songs, so i'm missing a few for sure. also, thinking back, i think iggy pop was sitting next to us. hmm. miami...representing. or maybe i was stoned.

Whole Lot More
A Woman's Voice
Freckle Song
Something Wrong
Homemade Blood
Just 2 C U Smile
Soap & Water
After the Rain
Summertime Thang
Would You Love Me?
Smalltown Girl
Pin a Rose on Me
Till You Came Along
You Did (Bomp Shooby Dooby Bomp)
I'm Bored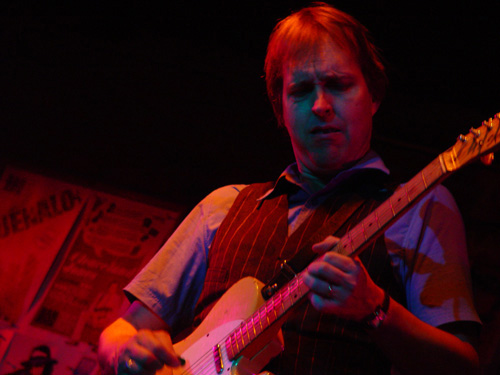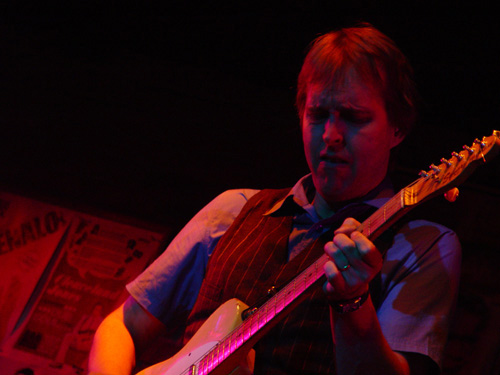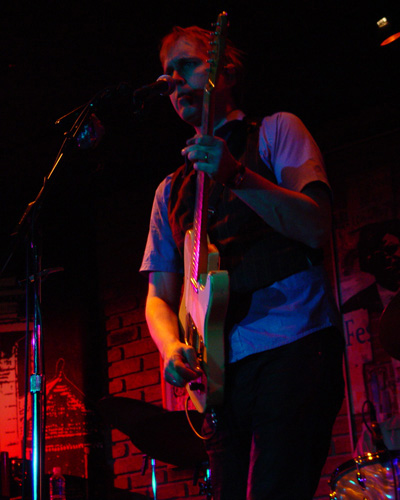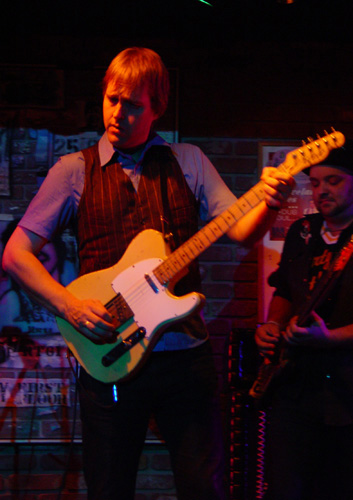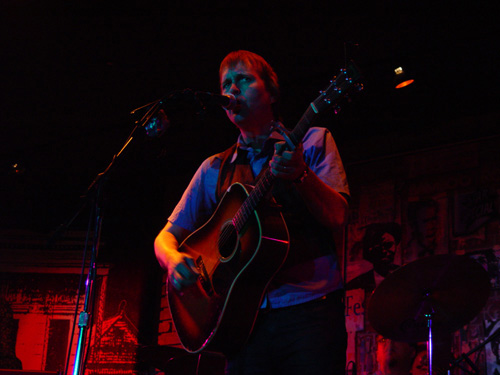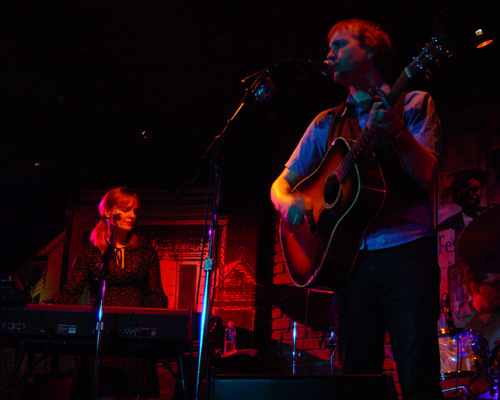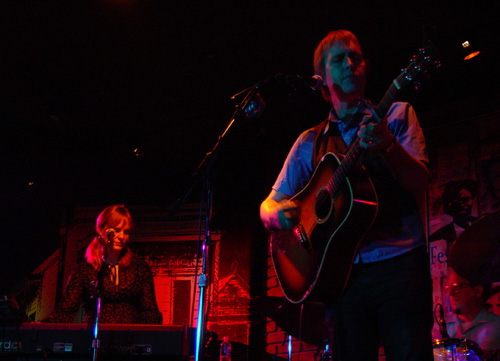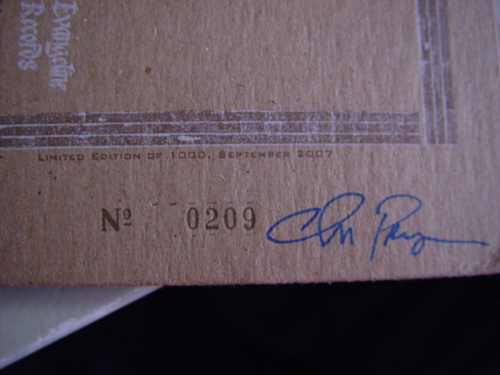 GO OUT AND SEE CHUCK!
---





By UHollis (U_hollis) on Friday, November 16, 2007 - 10:54 am: Edit Post

i fucked up the date
11/15/2007 it should say
oh well
---





By 1st One's Named Sweeeeet Emily (Odessablue) on Friday, November 16, 2007 - 11:44 am: Edit Post

>>tried to let it hang out a bit.<<

Mission Accomplished!

---





By gator (Allygator) on Friday, November 16, 2007 - 01:08 pm: Edit Post

This was my first encounter with the smart ass rocker Chuck Prophet.Him and his cohorts rocked the bamboo room last night..brought the rock, the jazz and even some 'quiet and slow' tunes that fit in perfectly with the badass venue in lil lake worth. He is a superior lyricist whose words cut deep. I loved it.
Hope he decides to come back soon.
Great show.
---





By G.Dad (Binlajolla) on Saturday, November 17, 2007 - 11:41 am: Edit Post

I saw them at Belly Up Tavern in San Diego open for Mofro..

Enjoyed the set..felt they were a bit restrained it being a One Set opener format..

Chuck stretched it out only a couple of times..

Saw there inklings of what they could do as a 2 set band..
---





By Uncle Reno (Reno_sepulveda) on Sunday, November 18, 2007 - 12:18 pm: Edit Post

THat Waylon CD is pretty cool. Glad you gave those kids a warm FLA reception.
---





By Robin (Melian) on Sunday, November 18, 2007 - 07:06 pm: Edit Post

Damn, how did I miss this, I live 30 minutes from the Bamboo Room....
---





By U Need Some (U_hollis) on Monday, November 19, 2007 - 10:26 am: Edit Post

http://dreamingwaylonsdreams.xbuild.com/