David Lindley/Bob Brozman 2008-01-25 Santa Cruz
---
Philzone.org - Philzone Phansite Community Discussion Board: Setlists and Reviews: Non GD Related Reviews:

Archive: David Lindley/Bob Brozman 2008-01-25 Santa Cruz
---





By Peace Call (Rastacruz) on Sunday, February 03, 2008 - 05:24 pm: Edit Post

David Lindley
2008-01-25
Rio Theatre
Santa Cruz, CA

01. Tuning
02. Revenge Will Come
03. Seminole Bingo
04. Instrumental
05. Brothers Under The Bridge
06. Meth Lab Boyfriend
07. Cat Food Sandwiches
08. Copperhead Road
09. The Boy Who Wouldn't Hoe Corn
10. Bon Ton Roulle
11. Her Mind Is Gone
12. Hammer Blues
encore
13. Instrumental


A nice little appetizer the night before Phil's Mardi Gras blowout!

Bob Brozman opened and played 11 songs on a variety of stringed instruments. Brozman also joined Lindley for the last few songs of DL's set.

Lindley came out and played a couple from his new album. Good Steve Earle & Bruce Springsteen covers and just excellent guitar playing.

Lindley and Brozman had a lot of fun and it was a pleasure to be there as they shared their talents!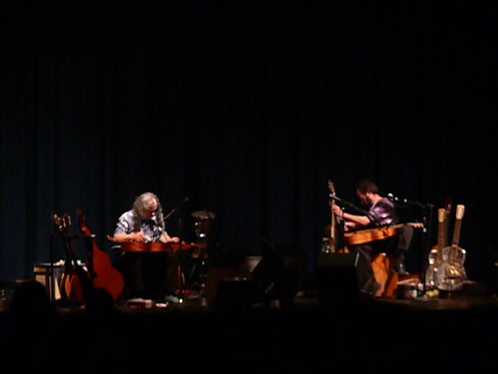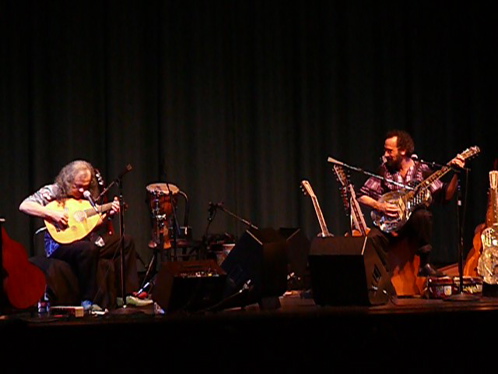 ---





By Dominic (Dominic) on Monday, February 04, 2008 - 04:59 pm: Edit Post

Lindley is my favorite all-around musician; I've always wanted to hear him play with Phil and/or Bobby. Thanks for the review!
---





By Turtle (Turtle) on Wednesday, February 06, 2008 - 03:31 pm: Edit Post

nice gig....i've yet to see lindley....sigh...but seen brozeman when i live up in santa cruz...that would be quite the duet!
---





By Furious E (Otheroneeleven) on Saturday, February 09, 2008 - 06:16 pm: Edit Post

That show must have been great!
---





By Dominic (Dominic) on Sunday, February 10, 2008 - 02:40 pm: Edit Post

This reminds me; I ordered Mr. dave's newest CD. and haven't reeived it yet... I better check into it.
---





By Peace Call (Rastacruz) on Tuesday, February 12, 2008 - 01:44 pm: Edit Post

http://blog.myspace.com/index.cfm?fuseaction=blog. view&friendID=84398135&blogID=356369733

some more pics and a little more review
---





By Dominic (Dominic) on Sunday, February 17, 2008 - 04:07 pm: Edit Post

I just got the new Lindley CD in yesterday's mail. I love it! He played a lot of these tunes the last time I caught him live.