Great American Taxi (w/ Sless), SF, 3/08
---
Philzone.org - Philzone Phansite Community Discussion Board: Setlists and Reviews: Non GD Related Reviews:

Archive: Great American Taxi (w/ Sless), SF, 3/08
---





By 1st One's Named Sweeeeet Emily (Odessablue) on Wednesday, April 02, 2008 - 02:06 pm: Edit Post

Great American Taxi with Special Guest Barry Sless
Connecticut Yankee
SF, CA
March 28-29, 2008


Another great set of shows at the Yankee. There's not much to add to Garyfish's review from up North, but a few things worth repeating.



GO SEE THIS BAND!! They were wonderful, Barry and his pedal steel fit in with ease. He was solidly integrated in the sound, more like a full time band member than a special guest. The variety of this band was a delight, they played traditional bluegrass numbers, there were reggae and calypso moments, plenty of country and lots of high energy acoustic rock n roll with a side of electric boogie thrown in. Big time NRPS feel, also reminded me of Assembly of Dust. The acoustic/electric balance was perfect...the keys really kick the acoustic sound up a notch, I couldn't ask for anything better!

As always at the Yankee, the intimate 'living room' setting couldn't be beat, the place was full and I'd say everyone was in agreement, great shows!

My interpretation of the setlists:

Thursday, Set 1

Great American Taxi Ride
One of These Days
American Beauty
Why You Been Gone So Long
Kali (this was the reggae number, done both nights)
Maagnolia (a jj cale tune)
KC Southern
Going Round the World
Whipping Post--bluegrass style.
Ain't Gonna Work Tomorrow

Sorry, I was around for set 2 but notes were in the plan.

Friday, Set 1
On a Night Like This
Lonely Road (?)
Albuquerque
Little Liza Jane
Just When You Think It Can't Get Any Better It Does
When You Grow Old
Kali*
?>I Know You Rider*

* special guest on electric guitar, sorry I forget his name but he was CrypticalAlex's roommate for a bit in college, he reminded me of Michael Caine in the blame it on rio era...

Friday, Set 2
-?
-All Shook Up -- Kinda funny how my notes confuse me sometimes, I have written 'all shook up, crazy pedal steel version' I guess I meant it? Good thing I take notes, I definitely don't recall it?
-Cinched Up (which Vince's 14 yr old kid on electric guitar, the kid had been hanging up front all night, never even cracked a smile, but put a guitar in his hands and he lit right up! and he was pretty good! The tune sorta reminded me of west la fadeaway.)
-KC Southern (this one may or may not get a *)
-American Beauty*
-I don't eat ham & eggs

E: Wagon Wheel, which someone said is an old crow medicine show tune, also on GAT's new album


So yeah, really really great shows, don't believe the yankee was taped, such is life, glad I was there to witness it in person! The only downside is, Barry really set the bar high for this band, next time I see them without him, it'll be tough to not make the Sless comparision.
---





By CrypticAlex (Alexw) on Wednesday, April 02, 2008 - 05:08 pm: Edit Post

Emily,

Was waiting for you to post your setlist/review, so it's nice to see you were able to get around to it. Being that you were jotting down your notes as usual, figured it couldn't be much longer - probably had a pretty full weekend, huh?

Yeah, that was a really fun show, and Barry's presence definitely added a lot to the mix. Can't imagine it would be quite as good w/o him.

I really enjoyed the room that the Yankee had during the first set (obviously, a lot of folks still hadn't made it out to the Yankee yet) -- it got a little crazier and more crowded during the 2nd set. Found it a wee bit more distracting, but I'm glad for the band's sake.

As for the other guitarist who sat in (my ex-roomate in Santa Cruz -- only for half a year), his name is Jim Lewin, and he's a founding member of the Harmony Grits and Continental Drifters (an earlier version of the band that included some of the same folks). Actually, Bill Laymon of DNB/DNF has/had been part of this circle of musicians from time to time (not sure about these days). Visit the Grits' site at http://www.harmonygrits.com/.

Jim plays both more traditional bluegrass (with the Grits) and the electric stuff that he played with GAT. He was a damned good musician when I first met him about 26 years ago, and he's, obviously, improved exponentially since then. For me, he was what put this show over the top. It was so cool to see him jamming and trading off killer leads with Barry and the band. Right on, Jim!!

Check out the Grits as well. I believe they play on something like a monthly basis down at the San Gregorio General Store, and down in the Santa Cruz/Felton/Davenport areas a lot, as well. Also, they've played Jerry Day too (see their Web site).
---





By Do Yourself A Favor (Canyon) on Wednesday, April 02, 2008 - 07:50 pm: Edit Post

if anyone would like a B&P of the Santa Rosa show email me.
---





By Ripplein (Stillwater) on Thursday, April 03, 2008 - 12:20 am: Edit Post

Band was excellent. High energy and lots of fun. When's the next show?
---





By G.Fish ‹º))))))›‹ (Garyfish) on Thursday, April 03, 2008 - 02:08 am: Edit Post

Yay Emily!! I was hoping to hear more about the SF shows, and didn't think I would because several days had passed. Thanks for posting!! And thanks also to CrypticAlex for insightful commentary.

One of my friends who accompanied me to the 3/25 GAT + Sless gig informed me that Vince's son's name is Silas, and that he was accompanying the old man on tour while on high school spring break. The kid does have some chops on guitar, I must admit.

You're absolutely right that the addition of Barry to the group sets the bar impossibly high for GAT next time around sans Sless. But I'll probably go see 'em anyways, because they really do have a great batch of songs and are capable of putting on a solid show.

BTW, glad to see I'm not the only setlist geek who drops the ball, intentionally or not

---





By CrypticAlex (Alexw) on Thursday, April 03, 2008 - 06:12 pm: Edit Post

Some photos to come, soon...
---





By birds of fire (String_jam_jazz) on Saturday, April 05, 2008 - 12:00 pm: Edit Post

These GAT reviews have me psyched! They are coming to DelFest next month and I've never seen them. Thanks for helping me pick which day I'm going.
---





By CrypticAlex (Alexw) on Saturday, April 05, 2008 - 08:15 pm: Edit Post

Well, here are a few shots from the 2nd night at the Yankee...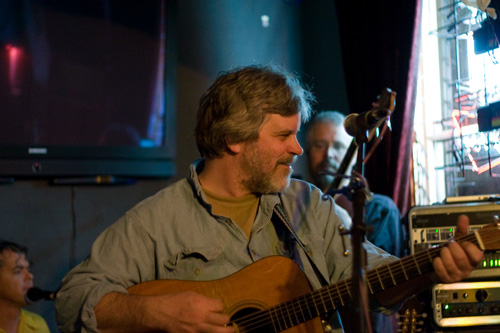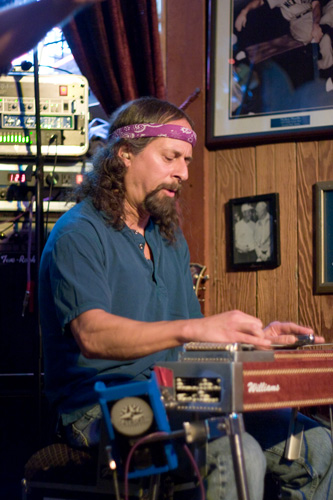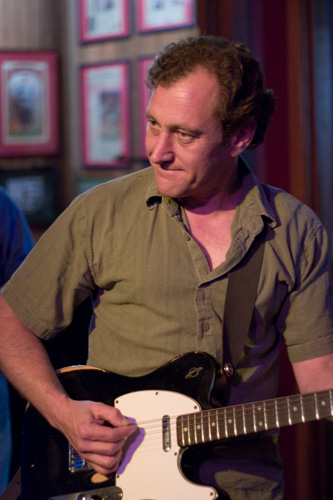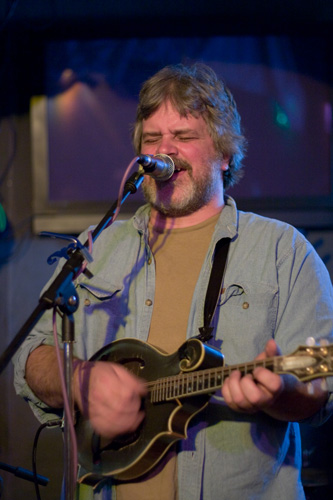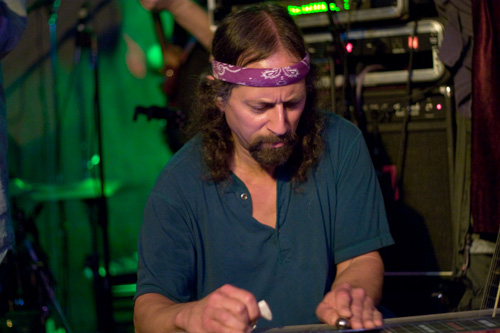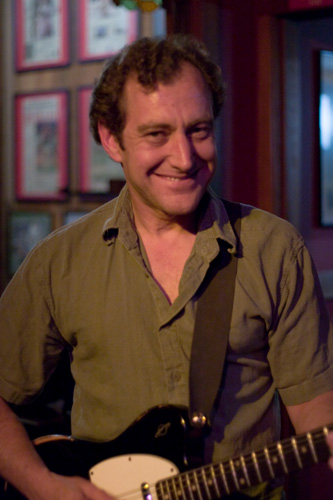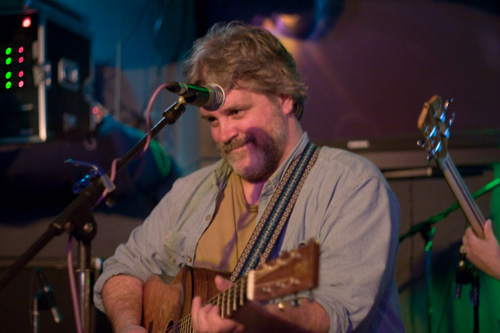 ---





By Calypso Frelimo (Dave_c) on Saturday, April 05, 2008 - 08:26 pm: Edit Post

Great photos!
---





By mama tried to raise me better.. (Jellyroll) on Sunday, April 06, 2008 - 12:27 am: Edit Post

those shots are so warm looking...what kind of camera did you use?
---





By G.Fish ‹º))))))›‹ (Garyfish) on Sunday, April 06, 2008 - 01:21 am: Edit Post

Awesome pics, Cryptic!!
---





By G.Fish ‹º))))))›‹ (Garyfish) on Sunday, April 06, 2008 - 01:32 am: Edit Post

Is that Jim Lewin sitting in on guitar, CrypticAl?
---





By CrypticAlex (Alexw) on Sunday, April 06, 2008 - 01:53 am: Edit Post

Wow, thanks y'all.

First off, Gary - that is Jim Lewin on guitar. He was a really nice additional surprise that evening. You know him from his other bands?

Jelly - it's a Canon 30D. Also, I shoot in RAW and post-process them using Adobe Lightroom. The post-processing is really great cause it allows you to fix the white balance and adjust the various levels. Finally - I was using this really inexpensive Canon fixed or prime lens (50 mm) that allows me to shoot wide open enough to actually get some light at that venue (all my other's don't afford me that luxury). Without that lens, I would've had really dark, blurry pictures. It's not bad for a $79 lens, huh? Gotta be close, though.
---





By Pimptown Moses (Rasta_cyborg) on Tuesday, April 08, 2008 - 01:23 pm: Edit Post

>>E: Wagon Wheel, which someone said is an old crow medicine show tune, also on GAT's new album


I guess it technically is a OCMS tune, but it was based around an unfinished Bob Dylan tune from quite a while ago.

Old Crow kind of re-arranged it and finished the lyrics if I'm not mistaken...