Sara Hickman - Blue Door - OKC 2008-04-04
---
Philzone.org - Philzone Phansite Community Discussion Board: Setlists and Reviews: Non GD Related Reviews:

Archive: Sara Hickman - Blue Door - OKC 2008-04-04
---





By Peace Call (Rastacruz) on Saturday, April 05, 2008 - 01:02 pm: Edit Post

Sara Hickman
April 4, 2008
Blue Door
Oklahoma City, OK

01. Eight
02. Kayaking
03. Two Days Today
04. I Wear The Crown
05. Comets Over Costa Rica
06. Twenty Years To Life
07. A Song Of You
08. Comfort's Sigh
09. When I Fall In Love
10. Last Night Was A Big Rain
11. Later Than You Think
12. Are We Ever Going To Have Sex Again?
13. Happy Birthday To You > If We Sent Our Hearts Over Now
14. I Wish You Well

15. Too Fast
16. 500X (The Train Song)

http://www.sarahickman.com/
http://www.zenlala.com/
http://www.bluedoorokc.com/


great Sara show last night at the Blue Door!

Very talented and one of brightest spirits I have ever crossed paths with!

Played many songs off of Motherlode but also played some of her older material as well even going back to her first album (Equal Scary People) for a couple of songs.

Someone's cell phone rang while she was introducing a song. For the life of me, I can't figure out how people can NOT turn off thier phones. Sara was a pro. She asked for the woman's phone and answered it. She began talking to the caller pretending to be the fan telling the caller how she was, "at a Sara Hickman show and it's awesome and Sara is really hot!" Sara then sang the caller a little love song. Sara then gave the woman her phone back and then was horrified when she was told it was the woman's son and not her husband like Sara thought.

The world can use more Sara Hickmans!
---





By Lance Newberry (Heathentom) on Saturday, April 05, 2008 - 04:53 pm: Edit Post

Thanks for the review.

(They have cell phones in Oklahoma???)
---





By hedspace (Spacehed) on Saturday, April 05, 2008 - 05:19 pm: Edit Post

Sara Hickman, huh?

That's a name I never thought I'd see on the zone. I used to see her at club DaDa in Dallas down in Deep Ellum. That's someone I haven't thought about in a long time. Good to hear she's still got the charm. She always did put on a fun show, glad you had fun.
---





By hedspace (Spacehed) on Saturday, April 05, 2008 - 05:23 pm: Edit Post

and YES Lance, they got's them there cell phones in Oklahoma but I think they're still the size of bricks

---





By Peace Call (Rastacruz) on Monday, April 07, 2008 - 06:37 am: Edit Post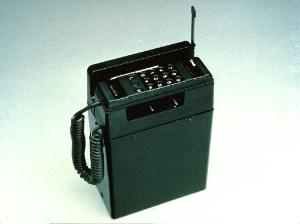 my current cell phone!