2008-10-05 - Phil with The Crowes - The Fillmore, SF
---
Philzone.org - Philzone Phansite Community Discussion Board: Setlists and Reviews: Phil Lesh & Friends: 2008: 2008-10-05 - Phil with The Crowes - The Fillmore, SF
---





By cachesoul (Imthemostdead) on Monday, October 06, 2008 - 10:18 am: Edit Post

I wasnt there but I got the scoop from a friend in the Atlanta area. Sets were about the same legnth... Phil opened.

"A couple of pics from last night, Sunday 10/5/08, the Black Crowes with Phil Lesh & Friends. Great show, we got to the parking lot at 3:30, show started at 6:30, so we had plenty of time to sit around and enjoy a beautiful fall day, it was about 85 degrees and sunny. We got to the lot right as it opened so all of the "hard cores" were there in line already waiting to get in and set up shop. We were parked right next to a traveling hippy commune family, about 8 adults and 10 kids. Very interesting to watch. Any way, ate lunch, prepartied and went to the show. Phil started right at 6:30, and played until 8:15, his band is very tight, if you get the chance to see them, GO! Chris Robinson came out to join Phil & Friends during Sugaree, and it was one of the sickest jams in a long time. I can't wait to get a copy of the show. Black Crowes cam out at 9:15 and played until 11:15. Again, great show, I think that is the 6th time I have seen the black crowes and the 3rd time this year. They just get better each time I see them. (One more chance this year, next month they are playing in Birmingham, AL, about 2 hours west of ATL). The sound was excellent, the lights were great, & we had very good seats, 20th row just off barely left of center. Rocktober has been fun so far, a few days off then we are back at it again, Friday is the Allman Bros, and then Saturday is Mofro and the Hill Country Review.

Teresa Williams - Lady in Phils band.
Check out his funky new bass, it lights up in the dark."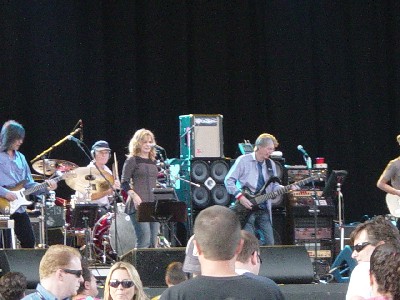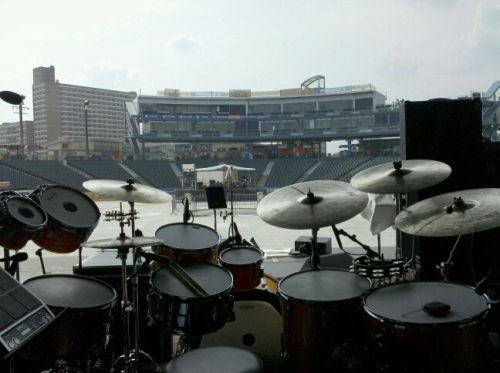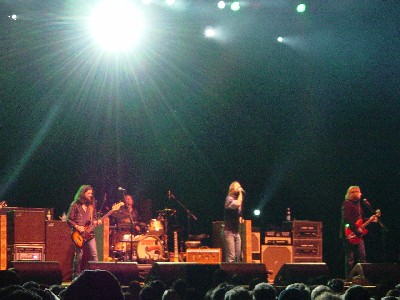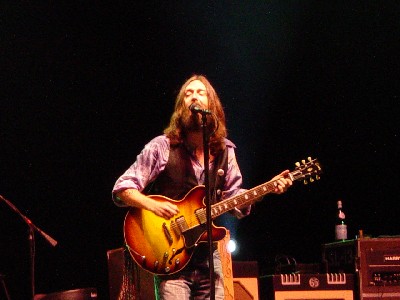 ---





By cachesoul (Imthemostdead) on Monday, October 06, 2008 - 10:25 am: Edit Post

Phil & Friends 10/5/08, Alpharetta, GA

Passenger
Good Morning Little Schoolgirl
Ball & Chain
Deal >
Brown Eyed Women
Chest Fever >
West L.A. Fadeaway
Sugaree (w/Chris Robinson)
Help>
Slip>
Franklin's Tower

Donor Rap

E: Box of Rain



The Black Crowes 10/5/08, Alpharetta, GA

Move It On Down The Line
Wiser Time
Goodbye Daughters Of The Revolution
Wee Who See The Deep>
Thorn In My Pride
Whoa Mule
Mighty Quinn
Polly
Locust Street
Lay It All On Me
Forty Four Blues
God's Got It
Jealous Again
Hard To Handle
Wounded Bird
---





By Music Junkie (Atldeadhead) on Monday, October 06, 2008 - 11:32 am: Edit Post

Encore for the Crowes was "The Night They Drove Old Dixie Down"
---





By Nick (Lazybones8) on Monday, October 06, 2008 - 12:18 pm: Edit Post

Sounds like a fantastic show !!!!