Halloween in Humboldt with Greensky Bluegrass!
---
Philzone.org - Philzone Phansite Community Discussion Board: Setlists and Reviews: Non GD Related Reviews:

Archive: Halloween in Humboldt with Greensky Bluegrass!
---





By FrankenFish ‹ººº))))))›‹ (Garyfish) on Sunday, November 02, 2008 - 04:26 am: Edit Post

Greensky Bluegrass
10/31/08
3rd Annual Halloween in Humboldt
Humboldt Brews
Arcata, CA
(opener: The Bucky Walters)


Had a blast seeing GSBG for their third consecutive Halloween show at HumBrews! The boys were PSYCHED and in costume for a packed house of Humboldt revelers, most of whom were also costumed up for the big event. I didn't keep a setlist

... and I must confess that the main reason I'm posting this here is that I have a few photos to share...
also, I didn't want the thread to disappear quickly like it would have over in the 'Other Stuff' folder



A trademark of Greensky's Halloween shows is that, over the course of the evening, each member of the band performs a special song related to who they're dressed up as. Fun stuff!

Mike Bont came as Johann Sebastian Bach, and he played a 'grassed-up' concerto on his banjo, which was pretty neat. His wig made him sweat profusely, so he only wore the rug for the early part of the first set.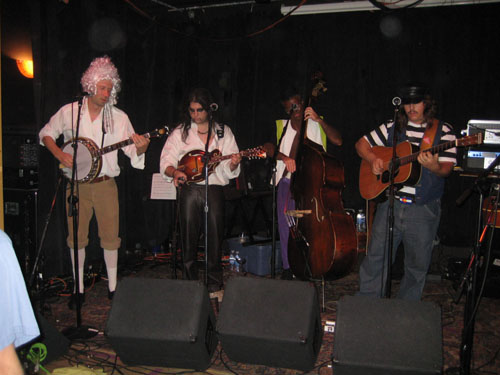 Dave was dressed up as Pigpen, and he sang a great version of Mr. Charlie!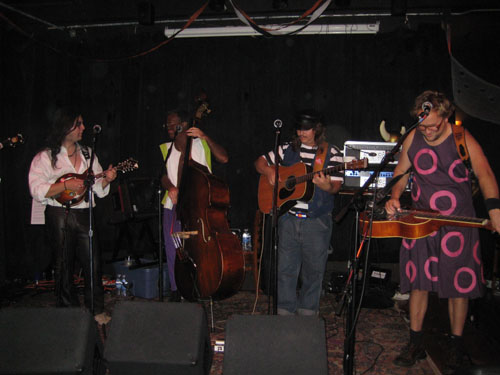 Paul had shaved his beard off, dyed his hair black, had ghoulish eye makeup on, and wore tight leather pants. Near the end of the first set, he sang an impassioned rendition of "School's Out" as none other than Alice Cooper. Rock on!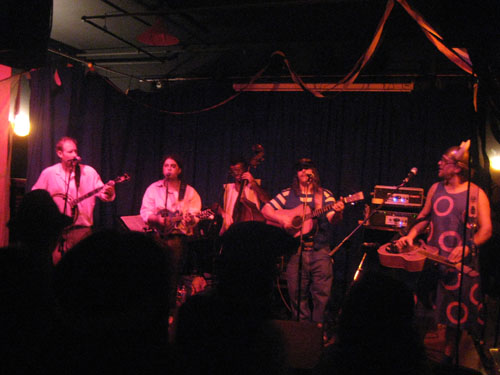 After the intermission, Mike Devol took center stage and performed an animated over-the-top version of "Hammer Time." What a hoot! After the song, Paul announced that the band had been eagerly anticipating Mike's performance for the better part of a year!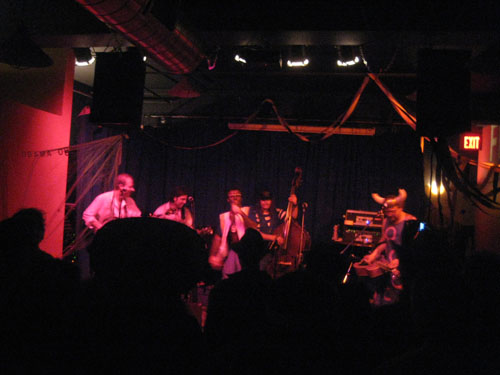 And last, but certainly not least, Anders (as Jon Fishman) pulled out a campy rave-up version of "Purple Rain" (go figure). Needless to say, lotsa laughs all around!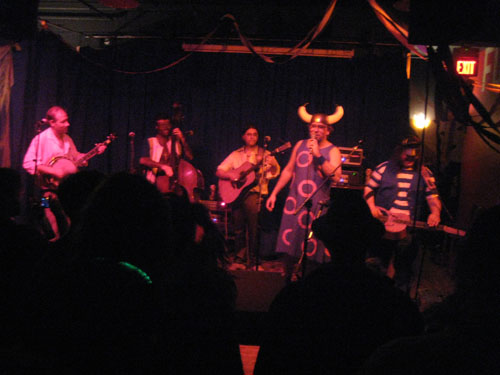 Greensky in is the final few dates of their fall west-coast tour, and I highly recommend catching them if you get the chance!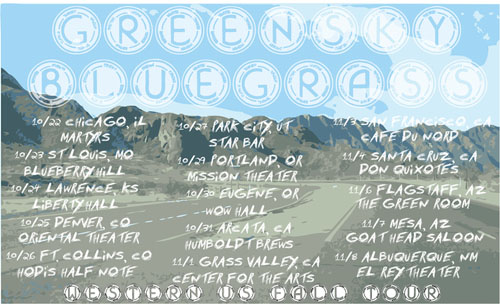 ---





By Experimental Emily (Odessablue) on Sunday, November 02, 2008 - 06:58 pm: Edit Post

Ha! Sounds like fun! I'm stoked for tomorrow's show in SF