4-6-02 Vail, CO
---
Philzone.org - Philzone Phansite Community Discussion Board: Setlists and Reviews: Phil Lesh & Friends: 2002: Four Winds Tour - Spring 2002: 4-6-02 Vail, CO
---





By shag (Clifton_Hanger) (64.12.107.164) on Wednesday, March 06, 2002 - 04:03 am: Edit Post

don't know about you, but I'm looking forward to a little Rocky Mountain High. (venue of the year?)

I think rooms are still available at the Vail Marriott for $65 -- look for the "Construction Special" at marriott.com. my crew has three of them so far.

Zigaboo is playing at Club 8150 for $15 the same night, allowing those who have been philled up to catch the second and probable third sets.

The Marriott and Club 8150 are a mile apart, and Dobson Arena is right in the middle.



Please post if you know of good eats, fine brew houses, or ski specials.

I spent a little time on the...
MOUN-TAIN!
---





By Dewit (Dewit) (64.12.101.168) on Wednesday, March 06, 2002 - 11:44 am: Edit Post

Los Amigos, Vail Village, great porch, good eats, awesome Chile Verde.

The rest, give me a budget review...there is also the Mintern Country Club, in Avon, incredible. We are at the Marriot also...which is a beautiful hotel.
---





By Rev Bud E Greene (Atlphreak0420) (66.32.85.133) on Wednesday, March 06, 2002 - 10:45 pm: Edit Post

I have a feeling this marriott is going to have a piney scent throughout it,we are there also we requested a room near the top. See yall there cannot wait!
---





By Patrick Hayes (Phil_Er_Up) (140.172.176.137) on Tuesday, March 12, 2002 - 11:40 am: Edit Post

vail announced today they will offer unlimited
skiing for the week of april 7th to april 14 for for $99.00.
Check out the url:
http://vail.snow.com/madness.asp
for info. I don't have any other info. this is
just a head up.
---





By Jimmy is Amazing (Singjimmy) (165.89.84.249) on Tuesday, March 12, 2002 - 04:44 pm: Edit Post

I'm tired of doing this at work

and I can't wait to get out to CO to see Phil rock the Rockies!!! It'll be my first time in CO and very much looking forward to it. Hope to see you all out there!!
Peace
JimmyPhan
---





By Dewit (Dewit) (205.188.193.44) on Tuesday, March 12, 2002 - 08:58 pm: Edit Post

Patrick, we will have to hook up. I have been remiss in the email communique recently...So, $68 for a day, but $99 for the week. I may have to squeeze in some runs on Sunday AM, while the other are sleeping. Cannot wait to check out the new bowls, and definetely check out the Berries. Life is the Berries on a spring day.
---





By shag (Clifton_Hanger) (205.188.200.53) on Wednesday, March 13, 2002 - 01:17 am: Edit Post

from that link, it looks like $29/day lift tickets starting on 4/7 (14-day advance purchase), altho I can't tell if you need to buy a lodging package to get those deals.

the 4/6 block party at LionsHead from 3 - 6 also sounds interesting. maybe just party all day on Sat. (block party > Phil > Zigaboo), and stay an extra night on Sunday to ski for $29?
---





By Patrick Hayes (Phil_Er_Up) (140.172.176.137) on Friday, March 15, 2002 - 12:37 pm: Edit Post

Dewit, I hope to meet you and all the other great people
on this board.
---





By Kelly (Psychcircus) (64.92.78.42) on Saturday, March 16, 2002 - 12:01 pm: Edit Post

Patrick check your Email!
---





By Matt Kane (Sugahkane) (64.156.37.146) on Wednesday, March 20, 2002 - 12:51 am: Edit Post

dream setlist for first night in Vail -- > > > >

Set One:

Cryptical Envelopment>
The Other One (verse 1) >
Vail Jam part I >
Uncle John's Band Jam >
Crazy Fingers >
Cumberland Blues
Hard to Handle
Loose Lucy >
Uncle John's Band Jam >
The Other One (verse 2) >
Cryptical Envelopment

Set Two:

Warm-Up Jam >
Strawberry Fields Forever
Viola Lee Blues >
King Solomon's Marbles >
Part 1: Stronger than Dirt >
Part 2: Milkin' The Turkey >
Viola Lee Blues >
GDTRFB * >
Viola Lee Blues
Broken Arrow >
Vail Jam part II ** >
Dark Star Verse 2 (Verse 1 started at Fillmore) >
Help on the Way >
Slipknot >
Fire on the Mountain

E: Halley's Comet >
Franklin's Tower

* with "Mountain Jam" teases

** with Hunter S. Thompson on the microphone
---





By Mike M (Philphan1) (205.188.200.58) on Saturday, March 30, 2002 - 04:33 pm: Edit Post

Set One:

Cryptical Envelopment>
The Other One (verse 1) >
Vail Jam part I >
Uncle John's Band Jam >
Crazy Fingers >
Cumberland Blues
Hard to Handle
Loose Lucy >
Uncle John's Band Jam >
The Other One (verse 2) >
Cryptical Envelopment

Set Two:

Warm-Up Jam >
Strawberry Fields Forever
Viola Lee Blues >
King Solomon's Marbles >
Part 1: Stronger than Dirt >
Part 2: Milkin' The Turkey >
Viola Lee Blues >
GDTRFB * >
Viola Lee Blues
Broken Arrow >
Vail Jam part II ** >
Dark Star Verse 2 (Verse 1 started at Fillmore) >
Help on the Way >
Slipknot >
Fire on the Mountain

E: Halley's Comet >
Franklin's Tower

* with "Mountain Jam" teases

** with Hunter S. Thompson on the microphone


YOU ARE MISTAKEN MY GOOD MAN, THATS AN EAST COAST KINDA SET =)
---





By Steve Franklin (Frankl) (63.211.246.41) on Saturday, March 30, 2002 - 04:57 pm: Edit Post

What/where is the 4/6 block party? Also, does anyone know how far the Chateau Vail is from the Dobson?

Yeah I know: I live in Colorado and have only been to Vail once in the 32 years I have been here. Ridicule me at the show.

FRANKL

P.S. I can't freakin' wait!!!
---





By Dewit (Dewit) (64.12.103.163) on Saturday, March 30, 2002 - 06:25 pm: Edit Post

It is about an 8 minute walk down the Rock Creek. Pretty difficult to get lost in Lionshead.
---





By Evan (Esegal) (207.8.215.7) on Monday, April 01, 2002 - 04:36 pm: Edit Post

Anybody know of any public trasportation from Denver to Vail?
---





By pugs (Pugs) (209.137.170.19) on Monday, April 01, 2002 - 05:53 pm: Edit Post

terrapin transit, featuring a 15 seat ford f-350 airport van. driven by taper pugs after the second fillmore show directly to vail for the weekend.
a#s, gr#ss or cash > nobody rides for free.
let me know soon as i leave here wednesday night

pugs
---





By shag (Clifton_Hanger) (205.188.201.196) on Monday, April 01, 2002 - 09:58 pm: Edit Post

no public transit from Denver to Vail
$23 one-way - Greyhound
$65 one-way - various private shuttle vans
negotiable - Pugs

I'm looking for one-way transport back to Denver on Sunday evening following afternoon snowboarding (skipping second Vail show, or maybe catching first set only) for a 12:40 AM flight.

I would be willing to split a rental car, but will probably be catching the 7:00 PM Greyhound. unless someone with a similar schedule can give me a ride...?
---





By Cush (Cush36) (4.46.34.30) on Tuesday, April 02, 2002 - 02:00 am: Edit Post

I am also going to just the first night, but
probably going back to Denver in the afternoon:

Not sure if we can help each other:
No car on my side:
---





By Dyerwolf13 (Dyerwolf13) (206.150.228.62) on Friday, April 05, 2002 - 12:22 pm: Edit Post

If you have'nt seen the Miltones, check them out at the block party in Vail on 4-6, then after Phil at the Bridge in Vail Village... you won't be disappointed...

http://www.miltones.com
---





By Rev Bud E Greene (Atlphreak0420) (198.81.17.187) on Sunday, April 07, 2002 - 04:05 am: Edit Post

what a show Jimmy sang!!!!!!!!!!!!!!!
---





By nick bagnall (210.54.63.141) on Sunday, April 07, 2002 - 06:03 am: Edit Post

you got to be kiddin! What?
Any setlist yet?
---





By LessThan (Lessthan) (162.33.155.185) on Sunday, April 07, 2002 - 09:08 am: Edit Post

Dewit gets a wish fufilled....
---





By LessThan (Lessthan) (162.33.155.185) on Sunday, April 07, 2002 - 10:04 am: Edit Post

What is "Phreak Phreely" on the setlist page?
can someone elaborate?
---





By greg (Gregschmegg) (68.38.19.135) on Sunday, April 07, 2002 - 11:43 am: Edit Post

BAHAHAHAHA!!!!!!

Laughing my ass off!!!!
What a great way to wake up!!
Please review this...........
---





By Dewit (Dewit) (207.174.120.219) on Sunday, April 07, 2002 - 11:46 am: Edit Post

Four Winds Part III.

There isn't anything that has happened on the Denver/Vail leg to us that would dispell my belief that the Four Winds Tour is my Magic Carpet Ride...from the airport, to the car, to Headlight, to Friday's show, to the drive up here, to the mistake at the front desk, to pretty decent skiing...so, in walking in the arena, dead dog tired, I was thinking a nice Hershey style show, hang on the bleachers...

First set opened with this very spacey jam into the Wheel...the sound,for once, was excellent...really excellent. Wheel meandered it way into Acadian Driftwood which was done as well as it can be and back into the Wheel which was a little different; Wheel into the ending Jam which found its way to Space and then sort of ended into another Jam full of teases; I may have missed one, but Cumberland, Scarlet, Bertha and finally into China Cat which was perfect...somehow jamming its way to Lay of the Sunflower which has a Four Winds reference in it.. I liked this tune when I heard it NYE 2000...by now it is incredible, and why isn't it on the new release? Tennessee Jed and then Uncle Johns Band. The UJB one of the best I have ever heard...very similiar to Wiltern, yes that good, and there was no one in visible radius who had any idea it was UJB until the vocals...pretty amusing.

The first set was chock full of incredible music, but didn't flow right...Ever tune was standout great, but they just didn't go well together...

Second Set

We had been crowd watching...all very young, or very old school...Friday night was my kind of show...my setlist, everything, just like Thursday is others...but Saturday sort of surprised attacked you.

Welcome to the Underground is deep, full and rich and it grabs you...they twisted it around into a fat Strawberry Fields full of textured vocals and unique guitar work. This is where the importance of the sound quality is so essential. What Warren and Jimmy were doing up there was just sort of telepathic...into Caution, which I had never heard...incredibly tight...Jazz on Acid...really funky!!! Caution careened into a Monster Jam that was maybe a 6 parter...Monster very subtly morphed into the best Hard to Handle that may have ever been played...TC, go for copy of this show. This was huge folks. I had been hoping for a Viola and it came...very short very tight first verse into a blowout jam that became a lullaby and suddenly was the most beautiful "Beautifully Broken". Incredible vocals-Warren and Rob were awesome last night- and the guitar work unreal. There was keyboard work to be reckoned with all night that should be mentioned, but the guitars stick out...they jammed out of BB and somehow got back to Viola, but I will be damned how they did it...Casey Jones, fast, furious, tight, one of the best versions out there for sure back into Viola...

Phil comes back out and took and audience poll, checking for Denverites, locals and mountain people...what about us? He goes on to say that "our" energy yadda yadda,is what enables them to "dare I say Phreak Phreely?" Fair is fair...nice rap, although subdued, considering the caliber of performance they had just delivered.

Golden Road...hell, Warren ripped it up...they all did, but vocally, it was a "hootenany" to quote a friend, and this was just some icing...tune ends and Jimmy walks up to Phil's mike while Warren is facing Farmer and his equiptment. I thought a Bid You Goodnight was up, but no..

Jimmy freaking sang, as the others joined up with him, HAPPY BIRTHDAY to Warren...Jimmy SANG!!!! and me, well I flipped out. Can he sing? Hell, yeah...they took their time saying happy happy's on the stage and the lights came up.

There will not be a huge buzz about this show until it is in distribution. Why? Honestly, at least 50% of the audience didn't have a clue...they were liking it...but they didn't get it, and that is fine with me.

This show was a Hartford West, if not better. The second set was not real...in many ways just an aberration, but it was real, and it did just suck you up into the cone and placed you gently back on sturdy ground. Wow.

So, for you non-believers, get a copy, and for us there, holy shit, wow, etc.

Sound quality was as it should be at every show...all the time. Superb. Loud with incredible definition and separation. You could pick your instrument and mentally plug in to whomever you chose.

Venue was cool...retro 70's high school arena. Met some people that had driven from Minnesota, saw SJF in the crowd...basically we just sort of sucked it all it with silly superlatives. It was EPIC!!! and that isn't an exaggeration.

I need to go blow out my brain cells...some skiing will cure that. There were some people very close to my heart that aren't here, and they should be. You know who you are, and I had you in spirit last night. Would have called, but it was impossible to hear...MT, MT, BS, ML, CL, get me a copy, please.
---





By Dewit (Dewit) (207.174.120.219) on Sunday, April 07, 2002 - 11:59 am: Edit Post

...there was a gorgeous little jam in there that was either Little Wing or Mountain Jam...when we remember where it was I will fill in the blanks. To the Rev. Bud E. and Fred...looking to see you all today and cocktail, comingle and collaborate on accolades.
---





By greg (Gregschmegg) (68.38.19.135) on Sunday, April 07, 2002 - 12:00 pm: Edit Post

Very cool Dewit!




We're hanging out with your cats today.
Enjoy skiing, see you in a couple of days.

-Still laughing my ass off
---





By Dewit (Dewit) (207.174.120.219) on Sunday, April 07, 2002 - 12:02 pm: Edit Post

Greg, will call you at home later today...and boy I wish you guys had been here.
---





By Chris Donahue (172.128.204.8) on Sunday, April 07, 2002 - 12:16 pm: Edit Post

good thing we have people like you Dewit that make sure that the 50% of us that supposedly "don't" get it, have people like you to explain it.... These were great shows, but get a grip, and get over yourself.
---





By tucson tom (205.188.200.26) on Sunday, April 07, 2002 - 12:38 pm: Edit Post

Yeah, DEwitt! Takes a good man to hammer out an early morning review when the slopes are calling.

Bizarre set list like this requires explanantion. Perfect example of Phil stretching out and pushing his band---the pecuilliar song pairings I think make it more of a challenge for them to make the transitions. Deep End into SFields? When has the Viola sandwhich ever included Beautifully Broken and CAsey Jones? And the Wheel wrapped around Acadian? That's weeping material.

It's been a while since Warren owned a second set like this, but Saturday was clearly his night!
(At least vocally) (Still no Dear Mr FAntasy or Into the Mystic this tour)

The best part? They're going to review and analyze all of the expiraments they tried during this 4 winds.....and use it to make the summer tour even better. Who knows if CandyMan, Foolish Heart, Ship of Fools, Standing on the Moon and Aiko will find their way into the permanant line-up(they've yet to be repeated)...or go the way of Tears of a Clown, Banks of the Deep End and While My Guitar Gently Weeps.

P.S. Dewitt:--Lay of the Sunflower is not on There and Back Again because its going to be on the Deep End volume 2 , due this spring/summer. Makes me wonder what the bonus track is on There and Back Again, could be Sunflower, or even........?
---





By Eric (Augustwest) (24.217.161.132) on Sunday, April 07, 2002 - 01:20 pm: Edit Post

I read somewhere the bonus track was going to be Mason's Children...
---





By aaronmelnick (Sundawg) (209.214.57.28) on Sunday, April 07, 2002 - 02:27 pm: Edit Post

as for people getting it or not: some people come looking for some majic thing and they just dont realize this is less a night by night thing and more a lifelong experience which includes not only the show, but the ride, the friends, the parents, the law, school, jobs, joblessness, love, respect, hate, disrespect, etc........if you think someone aint getting it just remember the first time you got it and then say oh yes i deserve to be here and all the shows where i didnt get it now make more sence to me and its not abpout tonite but maybe that phatty 71 show where they busted the first bertha, playing and wharf rat...and how maybe there were a few there who didnt getit but maybe did 20 yrs later at a phil show or maybe there kids are on the other side of the arena getting it...meanwhile someone out there has never been to our party and they wont get it for a while..but gaddam when they do.......
---





By aaronmelnick (Sundawg) (209.214.57.28) on Sunday, April 07, 2002 - 02:37 pm: Edit Post

for example...ive been phillin it since he started back...i remember everyone saying fuck this so and so is dead and so and so aint here, but now we all sit waiting for one more box, tom thumbs, or for crissakes, MASONS, and TATER caboose, christ....people tear these line ups a new asshole every other show but guess what phil and friends say when they see all the squabbling and he said she said stuff..they say "gosh, dont they get it"...lol

thank god a "other band here"-head will come see phil and support our scene. i try to do the same for other newer music scenes. ive even been surprised by opening my mind. do the same. welcome the new schoolers, believe it or not we need their love, energy, and yes, even their money. one more shirt, one more ticket, one more sticker. cmon there are so many dumb things to spend money on why not spend it here with the dead fam. we tour, we play, we chill. its the shite, i love new faces. one way i explain this scene to newbies or non-experienced peeps is i ask them their fav band and when they say something dumb like , limp-biskit(no offence) i say imagine the bass player staying with limp for thirty plus years then almost dieing and then the phans pray so much and his inner energy is so strong that he dont get better and retire but gets better and tours non stop to give his phans some more shows. That would be like 35 yrs from now...it usually blows em away.

phil doesnt have to leave san rafael, believe me. he wants to see 16 yr olds and old schoolers alike side by side. these youngens---you never know whos kids they are..lol...
---





By Rev Bud E Greene (Atlphreak0420) (198.81.17.167) on Sunday, April 07, 2002 - 02:42 pm: Edit Post

"Yeah, DEwitt! Takes a good man to hammer out an early morning review when the slopes are calling"


HA HA

"To the Rev. Bud E. and Fred...looking to see you all today and cocktail, comingle and collaborate on accolades. "

We had to switch rooms because the one they gave us had no beds so we moved to 573 ,the Braves are on now so we will be staying for that and perhaps go for margarettas slightly after 4:20 is los amigos the place you mentioned?
---





By Rastacruz (Rastacruz) (68.15.118.96) on Sunday, April 07, 2002 - 06:42 pm: Edit Post

That Braves game went a tad long today...five hours! b-)

peace...
---





By tumbleweed (209.248.79.98) on Monday, April 08, 2002 - 11:23 am: Edit Post

this is my first posting here, but I read the reveiws all the time. I attended the plq show in vail on sat. nite, and I had a fine time. Dobson is a perfect little ice rink to see a phil show in. plenty of room to move around, but not enough bathrooms. I saw wsp at dobson in march 97' and it was a blast.

We drove up from glenwood in a rented minivan and took to pre-show partying right away. I thought the show was great. I have too much going on im my life to "tour" anymore, so i am a one night kind of guy now. I used to tour back in the day, but I am content with seeing one show a tour now. I love reading yalls coments on the shows, so now its my turn.

Phil rocked dobson from start to finish. Jimmy and warren were also in fine form. I must also say that molo is one hell of a drummer, and barraco can sing and play keyboards like a madman. I fully boogied the whole time, and by the end was whipped good. I dont even see how yall can stay awake for two nights in a row. We all agreed that the band wore everyone out at this almost four hour show. worth every penny cost wise, and I will definately be back asap. keep up the good reviews both pos. and neg. but go light on the neg. please. remember that uncle phil does this out of love, so be respectful, and by all means enjoy yourselves goddammit. later.
---





By Denver Dave (199.239.8.202) on Monday, April 08, 2002 - 04:38 pm: Edit Post

"Can You Pass The Acid Test!?!?"


What a show, what a show..............This was a throw-back performance dripping with psychedelic sounds.

If you're looking for a show to sing along with and find some good melodies to tap your feet to on your way to work, get another show. This is deep, deep, deep!

Thank you for the experience.
---





By Steve Franklin (Frankl) (209.245.3.178) on Monday, April 08, 2002 - 06:10 pm: Edit Post

Amazing show. I pretty much agree with everything Dewit said.

FRANKL
---





By Dewit (Dewit) (64.12.101.159) on Monday, April 08, 2002 - 09:34 pm: Edit Post

Yo, dudes...get a grip...the huge amount of people around me liked what they heard, but they didn't get...they stayed for the whole show, they had smiles on their faces, but it could have been Dan Fogelberg up there. There are many diverse ways to enjoy music...the spirituality involved is what alters the collective. Jump on my ass for something valid...I in turn will try to clarify. Notables with this show...very little evidence of widespread synthetics, older crowd, and the floor just didn't bop like it did on Sunday night...it was all good, and watching people that don't get it is good fun...you tell them song titles, you pass them the lighter, you smile...as to the first time I got it...it was so long ago, and I did get most of it on the first lesson...I was lucky, and it has served me well. I wasn't being snotty, I was being observant.
---





By Philo (Im4phil) (198.51.93.24) on Monday, April 08, 2002 - 11:47 pm: Edit Post

Man I hate to be a downer on Dewit's parade but I have to give a slightly opposing review. After having seen close to 20 Phil and Friends shows this one ranks near the bottom. Don't get me wrong it was a lot better than sitting home watching Law and Order but I thought the energy was missing throughout the show.
The band never seemed to get in sync like they did on Friday night and when I looked up on stage the whole band looked tired.

There were highlights to be had though. First off I thought Dobson's was great. I had heard bad things about the sound but was impressed with what I heard and it was a really friendly crowd. The wheel opener was great, still one of my all time favorite songs and puts a smile on my face every time I hear it. However the second set opener was a let down. I just expect a more upbeat song in this spot. However they made up for it with an unbelievable closer the Viola Lee Blues> Beautifully Broken> Viola Lee> Casey Jones> Viola Lee closer makes one tastey sandwich.

Here's hoping that Phil will book a Red Rocks date this summer
---





By rmh54321 (63.79.233.138) on Tuesday, April 09, 2002 - 09:11 am: Edit Post

Dewit, You're the best. Thank You for your words.
---





By julian ztibul (67.209.188.72) on Tuesday, April 09, 2002 - 10:59 am: Edit Post

i have been reading these reveiws for years...cant hold back any longer, i must chime in...first, made long journey from MI, first time in CO and loved it... saw three out of four shows...left glowing, floating, vibrating...i have seen a good share of PLQ shows(around 30), these may have been the best...i mean, it just keeps getting better and better(is this possible?). as for the negative reviews and the idea of "gettin' it"...each PLQ show is a unique experience in and of itself, having it's own emotions, energy, and messages... Phil and his most wonderful friends are the preachermen channeling these idea out to us...if you dont understand that this is a precious gift not lightly given, please try to think again...Phil is 62 yrs of age playing multi hours of amazing and comlpex music...THINK ABOUT THIS!... it will not go on forever(damit!)...each show, each song(old ones AND new ones) should be held close to ones heart and soul...feel the warmth, the love, the sacrifice...pass this on, it is too powerful for one person to keep..this energy eventually make it back to THE BOYS...they rearrainge it and send it right back at us renewed and refreshed...this is the circle, the CIRCUIT! that Phil tells us about...some people maybe cant see or dont want to be involved in something so intimate... please leave space for those who do, it can get tight out there...(ratdog puts on a fun show, plays your fav songs, wont leave you scratching your head, wondering...try that instead)...As for the CO shows themselves...thought Thurs. was a complete blow out, everything after was sweet, sweet icing on a massive space cake...ATTICS was especially heart wrenching, soul touching(very special gift)...SFF>Caution>HARD TO HANDLE! went way beyond any words i can type...if your wondering how to spot those who "get it" look for insesent swaying, gyrating, leaping, flayling, waving, fist pumping, hand claping, generally goooving bodies(kind of like good sex)...all in all, Phil asks us to do away with preconcieved notions and open our hearts to the unknown, this can be scary for some people, but never fear children, LOVE WILL SEE YOU THROUGH
---





By Dewit (Dewit) (152.163.206.191) on Tuesday, April 09, 2002 - 01:40 pm: Edit Post

Agree to all of the above...
---





By JOSEPH (Freak1) (207.174.122.78) on Tuesday, April 09, 2002 - 06:48 pm: Edit Post

Julian, you have the right attitude, but just because i dont want to hear 2hrs of space does not mean that i dont get it.
---





By anthony (199.174.226.3) on Tuesday, April 09, 2002 - 10:30 pm: Edit Post

Gather 'Round Heads,freaks,tweekers,trippers,tricksters,newbies and curious onlookers; This is my tally,my tale:
I had been existing in the San Luis Valley since mid-OCT. and had to forego NYE; With little funds and no riders, I opted to party in Questa,NM.! Well... Crashing out before 11:30 to the sweet strains of"Welcome to the jungle" and stamping feet, I thought to myself "hmmm, I know Someone's lookin' down- and laughing". Shortly after I checked the Phil sites from a computer at the Conejos County Library. When I saw that dates were set for the Philmo' I knew my days of talking to bald eagles, marveling over wild antelope herds, scanning the night skies for enigma [and getting bemused by sooooo many bloated cattle carcasses] were drawing to a close. Yep, it was time to git. I dubbed a bunch of tapes and MiniDiscs's for my compatriots, corralled my kitty into the van and headed up to Traffic City to rustle up sum'money and catch the last leg of the Four Winds Tour.
AND AM I GLAD I DID!!! Let me tell you that I scored my THU. and my SUN. through the 'Bastard and was very happy to cast my lot to the winds of chance for the elusive SOLD OUT FRI./SAT. combo.
IT WORKED!! I GOT IN and I AM GRATEFUL. Here goes:
THURSDAY APR.4: SO PSYCHED TO BE BACK but unable to find my place in the crowd; picking up waaay too much energy from whom I unfairly think of as Pedestrian-heads, I just couldn't get comfortable. I hadn't ingested anything of note, so why was i becoming so withdrawn?OOH-NO!..And this drifting in and out of spacey-jam-sp ce wasn't helping to bring me around any. That band plays me like a wiggly fiddle. shucks.
FRIDAY APR. 5: My friend said she wasn't planning to go but the previous evening left her feeling as if the band were sharing with her some kind of story, a story that did not strike her as being concluded with the end of the last tune played. Sound familiar,anyone? Well, let's just say MY story was pretty much the same as the nite befo'- drifty, drifty, drifty. Now people, don't get me wrong; I am a true-blue spaceling, a veritable (certifiable even) SP CE CADET; but if I can't get my mind/body/spirit together I just go deeper and deeper,down,down,down. It was at this show that I came to realize that I probably won't be back to the Philmo'no mo'.(for a while) It has provided me with a head full of epic memories but I need to get m'heart filled too sometimes.Y'know?
---





By deeks (209.38.34.145) on Tuesday, April 09, 2002 - 11:19 pm: Edit Post

I attended the Sat Vail show...I grew up watching Phil and the boys in the SF in the early 70's and 80's, and this time around I brought my 11 yr old daughter to this show, she loved it .....this Sat Vail show absolutely floored me...this band is amazing, incredible musicanship and sound quality....Phil pushing and driving the band to stretch the music further and beyond, throughout the whole show...Warren Haynes totally blew me away! Unbelievably powerful guitarist, capable of playing so many styles from acid jam to jazz fusion, to Hendrix to intense smoking slide guitar...W Haynes is fabulous....I have not seen anyone play guitar like that in a very, very long time....I can't wait to see them again!..
---





By kenny loggins (65.101.238.88) on Wednesday, April 10, 2002 - 03:42 pm: Edit Post

hey dewitt........take it is easy with the stabs at people out simply to see a living legend play great tunes.......some people just like good tunes and don't have to get it the same way you do.....that is the beauty of great music........it affects everyone differently... Whether they are panic fans or not has no bearing on the vibe of the crowd.......maybe you don't get music and its purpose (its there for anyone and everyone to enjoy)......chill out
---





By king88uy7 (King88uy7) (63.239.99.128) on Wednesday, April 10, 2002 - 06:08 pm: Edit Post

I'll chime in as someone who didn't get this show. The first set had really low energy from the band. I live at about 100' elevation and going over that 10600' summit driving to Vail from Denver I was loosing my breath - there's no oxygen in the mountains! Arriving at the venue I was disappointed to see cops hanging out in front and inside (didn't hassle anyone that I saw, but it's uncomfortable). Venue felt like a hockey arena - hard and cold - but it was very small which is cool. Only beer on tab = Coors light, yuck. Seems like people should know this crowd by now... Oh well. Very crowded inside where I was - side of soundboard. Crowd was full of drunk Vail types - not once did anyone ever tap my shoulder to get by, they just crashed in to me - over and over again.

Anyway, so the band comes out and there's just no energy from them. Similar to the first Warfield show this tour, the jams have no direction and much time is spent in that aimless space. I wasn't watching the clock but "Jam> Wheel
Acadian Driftwood>Jam> Wheel> Jam>" must have taken ~ 50 minutes. That's a long time for two songs and aimless jams. The band just looked tired. The second set got a little better but I was bummed out after the first set and may not have paid attention like I should. Although (because?) it was his birthday, Warren was just lifeless - not at all like the second Vail night.

Overall a uninspiring show for me, but maybe it was just me. OTOH, I really enjoyed the two previous Phillmore shows and the next Vail show. YMMV.
---





By Dewit (Dewit) (64.12.103.169) on Wednesday, April 10, 2002 - 06:56 pm: Edit Post

Dear Kenny,

Believe it or not I am a fan of yours and will openly admit on this board to having paid many times over to see you perform, once at Dobson back in college, and once again in my late 20's. Add Gloria Estephan, Neil Diamond and Celine Dion to that along with a myriad of others. Talent is talent. I do not hall dance, spin or bump into people spilling beer all over the place. I say please, thank you and excuse me. I am virtually invisable at a show.

Defending myself over an observation and an opinion of that observation is ridiculous, yet I am doing it again. I really thought that the crowd on Saturday night was more than pleasant. I met lots of good people and their children, all having a nice time. By not "getting it" I meant that they were not there to see the "old man" and his new band...I think that a show came to town and they went to see a show. My observation continues that they all had a pleasant time, they didn't leave out of boredom and they had nice pleasant smiles on their faces. I was talking to a group of people on a scout mission and my observations were pretty on the money. It wasn't a goddamn criticism. I believe in all music, including the Rap and House that I don't "get"...I do omit Marilyn Manson and a few from that collective "all music". So, I hope this is a final clarification. I am not a Phil snob, I am not a hippy looking for my first show in '77, I am just a big ole fan who loves this music the best, and all music alot. It is in my soul, wherein alot of the scene is not. Music is the fuel for many of our souls, and to some of us, it enlightens the way we live our lives. To subquote the Rev. Shabbazz..."why else would I follow a silly bass player around the country for a solid 18 months and counting'?

...and when is your next release?

Fondly,
Dewit
---





By shag (Clifton_Hanger) (152.163.207.66) on Wednesday, April 10, 2002 - 09:42 pm: Edit Post

what WAS up with that Coors Light?!? I would have taken alternative means if I'd known I would have to "Bite the Bullet." the red wine was a small concession, altho it would have been nice if the wine hadn't been served in those little wide-mouthed cups inviting the customers to pour it all over themselves whenever they were nudged by one of those staggering, twirling hippies;)

in defense of the proposition, this was a rather hard show to "get." our crew chose this show to indoctrinate a friend's wife who had missed the Dead bandwagon but has very wide-ranging musical tastes. she came in very open-minded, but this 1966-era show (especially the second set) was a fairly hard sell, and she proclaimed the show to have been "Lesh Philling" when all was said and done.

personally, I had a fine time on Fri. and Sat., even though the shows seemed a lot like the two NY's shows (the last two I'd seen), and the shows didn't quite have the energy of, say, the second set at Lehigh. I wasn't hoping for a Touch > Bucket, but, for my friend's sake, I wish they could have mixed in a few more seventies and eighties tunes, which might have made it easier for a lot of folks to "get while the gettin's good."
---





By shag (Clifton_Hanger) (152.163.207.66) on Wednesday, April 10, 2002 - 10:03 pm: Edit Post

and Kenny, WHAT HAVE YOU BEEN DOING WITH YOURSELF for the last twenty years!?! you need to get back with Jim and start making some decent music. I bet you could talk Phil into letting you guys open a couple shows. You'd be perfect for a nice hour-long set:

Angry Eyes >
Vahevala >
Your Mama Don't Dance >
Vahevala (w/Molo) >
Angry Eyes (w/Warren & Phil)

Danny's Song >
House on Pooh Corner

give it some thought, and -- hey -- eat some FOOD every now and then, y'hear?
---





By Headlight (Headlight) (66.113.26.36) on Thursday, April 11, 2002 - 01:00 am: Edit Post

>Whether they are panic fans or not has no bearing on the vibe of the crowd....

Reread Dew's initial review and didn't read any stabs, just another Zoner opinion.

Definitely didn't read anything about the Spreadheads, unless you missinterpreted the widespread synthetics comment?

The Panic fans in Denver were cool, talked about the Hauser rumor and Red Rocks and summer tour being announced.

>(its there for anyone and everyone to enjoy)......chill out

Maybe so, but not everyones idea of enjoying the music consists of talking all through the tunes and drinking until you can barely stand up and then crashing up front as your besotted brain finally recognizes a tune or two.

Don't know about Vail, but the Philmore had more than its share of drunks and chatty cathies. And after I had defended the crowd to Dew after last year. Its way too hard to get into any extended rythym, when you have to watch out for this crap...

One thing that made Friday night better 4 me, was less drunks and less meaningless milling around by the Pedestrian Heads... Good call on that Anthony!
---





By LessThan (Lessthan) (162.33.155.189) on Thursday, April 11, 2002 - 08:49 am: Edit Post

OK I know I am late to this party but I figured it was time to throw down my two bits and belly up to the bar.

Getting it. gettING it. getting IT.

All three denote different mindsets, Different priorities, and different ways of life. Is there a mystical hierarchy for fans? How Philled do I need to be to attain the next level? Why do I need to shower to please you? Why do I need to not shower and call sweatshirts "hoodies" to please you? ALL RHETORICAL QUESTIONS.

I think that just like everything in life but especially all things psychedelic there are levels of getting it.

If you walked out of the show and enjoyed the *music* to the point that you want to come back you are getting it. The music is like the big ole doors on castle Frankenstein. Huge towering masses of wood and iron that are so perfectly balanced they can swing open with just a touch. (MY what big knockers!)


If you care enough to take measures to protect the headspace in the scene you are getTING it. By this I mean by becoming part of the scene to a point where you are careful how you walk through the crowd, not so you don't spill a drink but so you don't spill someone's thoughts. By this I mean that if you think you should care enough about the scene to take steps to protect its image so that it does not become endangered you are getTING it. I say these things because they all require a conscious action. The Act.

If you can see that the community and the music walk hand in hand and each separately can bring joy but together can phill cups then you are getting IT. If you come to a show and your life is a mess and after the show you have a purpose and direction you are getting IT. If you feel pulled to a show for some weird reason and at the show you run into a friend from 10 years ago who you spent months in hotel rooms and haven't seen them since you are getting IT. If your karma gets bit by your dogma and you align your seven chakra's so they cancel out your seven deadly sins then you are getting IT. Getting something spiritual.

Now let me pass on words of wisdom from my ever patient wife who has to put up with a real wingnut on a full time basis...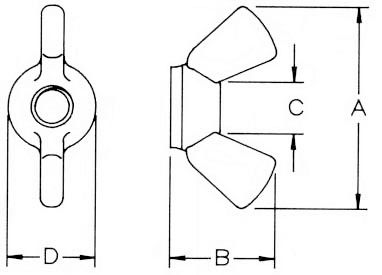 "Everyone in there is having a personal reaction. The lyrics are reflecting personal events in their lives. They all are seeing things on another level. Who is to say that they are getting it and you aren't?"

That's the key.

I personally think that the real fun comes when everyone can vibrate on the same frequency. Then it gets interesting. But I am but a student. I have not yet mastered the rice paper.
---





By Dewit (Dewit) (205.188.197.39) on Thursday, April 11, 2002 - 10:23 am: Edit Post

Ah, LessThan you are my master.
---





By LessThan (Lessthan) (162.33.155.189) on Thursday, April 11, 2002 - 10:34 am: Edit Post

The path to enlightenment is like .... a highway sign showing you the way. Leaving no doubt of the way on in or the way back out. Don't think about what you left behind, the way you came, or the way you go. Let your tracks be lost in the dark and snow. The shape it takes could be yours to choose.
---





By The Game (24.216.47.246) on Thursday, April 11, 2002 - 10:51 am: Edit Post

Anybody who jumped off tour prior to Vail (and from the looks of the lot it was a bunch of you)made a big mistake. I know everyone has different opinions, and you are entitled to them, but this show was by far the most magical of the tour. I've read some thoughts that the first set could have flowed more, but waht was played was all right on the money. And Dewit is right - that UJB was very comparable to the Wiltern version that is widely regard as the best performance of that song.

With it being Warren;s birthday, everyone in the Quintet seemed super ready rock from the get go. As a complete Viola freak, any show with that song has a speical place in my heart. But this Viola, especially the beginging of verse 3 (coming out of the speed-up jam at the end of Casey Jones, which saw Rob stop one word short of completing the lyrics as Warren stepped up and ripped the Viola intro with a huge grin on his face) was even better than most.

To top it all off, I actually got to see Jimmy Herring step to a microphone a freakin' sing - he really did. I've known and been seeing Jimmy play for about 15 years, and never once have I seen him sing. Even in the old ARU days, when they would often close the show with the acapella "Cheese Frog," Jimmy never sang. Sure, he would do the crazy little dance with everyone else, but I never thought I would see him step to a mic and sing. That alone, even though it was far from the most jamming song of the tour, was the highlight of The Four Winds Tour for me. if you were there and saw the look on everyone face as Jimmy sang (especially Warren's), then you know what I mean. If you missed out, get the discs - they'll rock your world - but you stil won't have any idea just how speical and magical this sight was.

I saw 6 of the 8 shows on the tour (had to miss Idaho and Montana), and this had the be, by far, the best. The other shows were all comparable in the magical moments, with no other show really standing out above any others (although everyone will have their personal favorites).

This is the first time that I would call Jimmy the MVP of any Quintet tour I've seen. Interestingly, I had been saying htat throughout the tour, long before he sang. While Warren may have jammed out harder on guitar that night, I just saw Jimmy as the man throughout the tour. Top that off with him singing (the highlight of the tour, in my huimmble opinion), and The Four Winds belonged to the man from Bethlehem, GA. Man caan those Southern boys rock... Go Jimmy Go.

Tonight - Mule in Atlanta. Other Mule shows on my calendar before Jazz Fest - NYC and Chicago (my birthday, with Lars Newsted of Metallica on bass -that's gonna be heavy.

My thanks go out to my new friends who treated the Rev. and I so kindly on tour - Headlight, you are one generous dude. When Phil comes to ATL, come on down and everything is on me. Dewit, Schnee, and everyone else we met, we had a blast and look forward to seeing you all in New Orleans. SChnee, thanks again for those NYE photos - I'm sure everyone ni the Zone will love the article once it hits newstands.

And to whoever was selling The Phil Zone shirts - I could not find you in the lots anywhere. If anyone ahs an insight on where I can get one of those shirts, please klet me know.

Best wishes to all... see you next time,

Fred
---





By Bud E. Greene (Randomposter) (216.175.76.232) on Friday, April 12, 2002 - 11:54 am: Edit Post

(part 1)

before I start my view on the tour I would like to thank Dewit for helping me create this new handle while sitting at a table across the street from the Philmore while sipping on a margarita.




The tours started very interestingly in the atlanta airport on the way to San Fran. It was extremely early friday morning (or extremely late thursday night in my eyes). I had walked up to the fountain to take my sleeping aids for the plane and when I turned from the fountain I found myself face to face with the WWF`s "Undertaker" who walked right past me and into the crown room and shortly after that WWF`s "Albert" walked by. I remember thinking to myself "where the hell is Fred I am sure he would love this shit". Just as I thought that the door to the crown room opens up so I start thinking to myself "who is this? Jericho?The Godfather?Nick?Peanut head?" No it was Fred! I couldn't believe it so I walked up and said "did you see anyone in there" of course he didn't know what I was talking about but he had his bosses crown card and motioned me in. Naturally I followed him up to the bar to have my 7 am crown and cokes to help me pass out. So during the first drink I pointed out the undertaker who in a corner reading over scripts (or whatever he read and ripped up) so I told Fred he should call his kid (big taker fan) and walk over and put taker on the phone and freak him out so we start walking over on our way out and Fred made the phone call but his son had already left for school DOH! But the big kids got to shake hands with "the dead man" and off to the plane we went. Fell asleep before the plane took off and woke up after landing in San Fran with a full nights sleep.


After landing grabbed a cab and headed to the Westin where we were greeted by a fairly rude clerk who when I asked for 2 beds was told that to have 2 beds it would cost $30 extra a night because we had booked on priceline. So 2 supervisors and 4 free breakfasts later we had our room 3 story's off the ground facing every horn on Powell st. So we threw our stuff down and went out looking for a head shop (since neither of us can roll worth a damn). So we went down Market St and found a smoke shop right next to the warfield.We walked in and a police officer helped us pick out a bong and we went from there to the line in front of the warfield and decided to hang for a little bit so we went back to the line where I see the Lord Henry is giving out cds so I grabbed a Jerry Band cd from 83 (which just made its way into my cd player as I type this. Then we started talking with the group and this guy comes up wearing a Mets jersey so my comment was "You are in my baseball league" sure enough it was Gideon (cool guy considering he is a mets fan) and also in line we met Bozenzord which was cool because we had met 3 zoners,I had met 2 others on fall tour for a total of 3 minutes at best. So we hung out and shared some stories and we shared some T `s when out of nowhere is one of San Fran`s finest telling us "that is not cool doing that on the streets" so at this point Fred and myself decided it was time to exit the scene and have lunch.So we went to the Fisherman's Wharf for a plethora of seafood and while we were eating I mentioned something about being on the lookout for goo balls. So we eat and head back to the hotel where I call Tom the nurse to fill our prescription and to come get the extra ticket we had. tom shows up to the room and we trade and the next thing he asks is if we want some brownies (I swear he must have been a mind reader) so we naturally bought a few of them and I tried not to laugh when he instructed us to only eat 1/2 a brownie. Being a 265 lb man I have never taken half of anything not pills,doses,food or anything. This voice in my head said I should eat 2 of them and really see what happens but fortunately for me I ignored that voice because 30 minutes after we each eat a whole one we were both having trouble walking straight so into the venue we stumbled.


What a first show it was the jam to open was sick followed by my favorite new song in Celebration then to hear Till morning comes and my favorite things (Its called a tease but i heard the whole thing) heard the real thing for the first time and a smoking passenger closed the set.Then we spent the whole set break vegetating off the brownies as the bong set unused cause we were both so wiped out on those brownies. I am sure people around us took a look and thought we were needle heads or something like that I am sure it was comical to say the least. The second set was awesome to say the least with the sitting on top of the world bust out and as well as the standing on the moon (which was about the time I left the moon and returned to semi-reality) and after the cosmic charlie we emptied the clean water into a glass and stumbled back to the westin with huge grins on our faces. For some reason I had thought they closed with Casey Jones which made it very interesting when they opened the second show so perhaps the brownies made me hear something or perhaps it is dumb luck but that I will not know until I hear the show.


The second show we kept our shit a little more so it is not as much haze to write about but as I said when we left Colorado is that the first night of Vail was the best show we saw on this run and the other 5 are tied for second. We left San Fran sunday afternoon and made it back to Atlanta in time to see The Braves home opener and to feed my good friend Stu baby a large brownie for the game .

and to

Tom The Nurse
Gideon
Lord Henry
Bozenzord

you guys rule thank yall for a good time!


Next report-Colorado tour as the story twists and becomes more interesting yet starting with the Headlight Lakewood (Hi-Fi Buys ) story.
---





By Schnee (Schnee) (65.139.29.49) on Friday, April 12, 2002 - 09:08 pm: Edit Post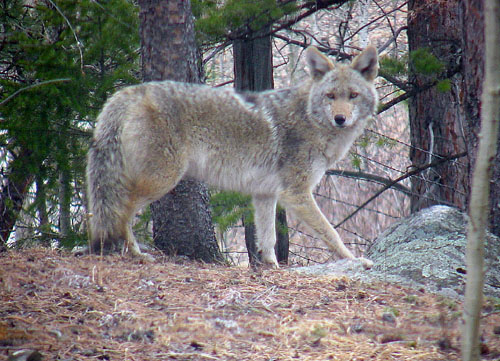 ---





By Marc (Marc) (62.104.223.85) on Sunday, April 21, 2002 - 12:21 pm: Edit Post

Act V of my spring tour – the end.
It ended in Vail but left question marks. Especially with another weak set I. Five shows – three weak sets I (03/29, 4/04, 04/06.). Save for UJB which was great. As good as at Finger Lakes 7/24. Dewit: There were at least two people inside which recognized the song long before the lyrics…
Set II: SFF was a first for me. Like it. Caution->H2H->viola->BB->viola…Viola. Rescued the show. So the end of tour for me was very satisfying.
The venue:
Same as the Phillmore. Too many beer drinking people who talk too much. Solution: Same as at the Phillmore. Move to the very back get up one floor. Lots of room to dance. Very good sound. Nice people. No beer.
Dewit and Headlight: that's where you should go next time.
Headlight: People who are drunk and who keep talking through whole songs don't get it or IT…Sorry. Beer is cheaper outside.
Quote tumbleweed:
remember that uncle phil does this out of love.
Marc
---





By GreenBandit1 (12.253.121.13) on Monday, April 22, 2002 - 05:31 pm: Edit Post

people need to REALLY SHUT UP and LISTEN to the MUSIC. I mean i felt like half the crowd was more there for a "social" scene to get drunk than for the actual music or concert. Nothing like last years, or any years, Phillmore run which had great crowds. and Way Way WAY different than the Cheese crowds, which were off the hook full of energy and REALLY into the MUSIC, which I experienced at the same venues just weeks prior. This "crowd problem" freekin put a damper on 3 of the 4 nights as I was forced to walk around to find a "quite space" to listen to the music, which i would find eventually, now that is fucking horrific. truely very saddening, especially sense PHIL is my BOMB and i never could go to the heights of the music strictly because of the crowd. Now im not saying that i didn't have funor want to be there, hell no, the music was incredible but the potential for the whole scene was somewhat shot. well all you talkers stay the fuck away from my California Summer swing (all 5 shows), i just want to shake my bones to the music. thanks for listening, anyone else have this problem. P.S. I would LOVE, and be very GREATFUL to anyone who is willing to trade for these shows, I would love to hear them (minus all the talking of course

). Thanks a lot. PEACE