4-7-02 Vail
---
Philzone.org - Philzone Phansite Community Discussion Board: Setlists and Reviews: Phil Lesh & Friends: 2002: Four Winds Tour - Spring 2002: 4-7-02 Vail
---





By Rev Bud E Greene (Atlphreak0420) (216.175.78.47) on Tuesday, March 19, 2002 - 08:04 pm: Edit Post

I wasnt going to make Salt Lake but will definately stick in Vail for an extra night! Grab your tickets off ticketmaster now they are on sale and will not last.Rooms at Mariott for $65 a night !
---





By Steve Franklin (Frankl) (63.211.246.132) on Tuesday, March 19, 2002 - 11:30 pm: Edit Post

Woo Hoo!!! 4 Phil shows in Colorado!!!!! I'm there for all!!!
---





By Green Bandit (Bandit420) (12.253.121.13) on Thursday, March 21, 2002 - 12:27 am: Edit Post

4 in a row!!!! don't think my head can handle it....but ill give it a shot!

Anyone to trade and puff down at the show(any?)...please write back...does phil or any of the boys ski?huh

'
---





By Dewit (Dewit) (206.168.50.129) on Sunday, April 07, 2002 - 02:47 pm: Edit Post

An epiphany from the top of Vail...just got out of the Blue Sky Basin...Brick, doubt it is an opener, but it has to be part of tonights list. It is sunny and snowing...and raining all at the same time...Cacauphony Jam into Cold Rain and Snow?
---





By Eric C (Ecvail) (204.144.164.218) on Sunday, April 07, 2002 - 03:52 pm: Edit Post

Awwwww hell.....here we go, show 4 in CO!!!! Cold Rain? Maybe, but only if the boys are staying in Vail. I'm 10 miles down-valley and it's just gray and windy, no Cold Rain or Snow here.

This run has been spectacular, and the Vail shows are a real treat. Dobson Ice Arena actually just went through a $3 million renovation. I've been seeing shows here for about 4 years and Dobson has never sounded better. It's too bad that the Vail authorities can't get us all into the venue more efficiently. If that's the only complaint though, then we all should be happy.

Just in case you didn't know - Vail parking structures are free after 3:00pm - so if you're headed up keep that in mind. If you're staying in town or even in Avon or Edwards, take the bus! The in-town buses are free and the ECO-Transit buses are only ~$3. Vail is infamous for getting folks on DUIs - be careful out there.

Tonight's hopefuls: She Said, She Said and Tom Thumbs.

Let's all PHREAK PHREELY!
---





By aaronmelnick (Sundawg) (209.214.57.95) on Sunday, April 07, 2002 - 04:35 pm: Edit Post

hey FRANKL:

yo steve im jealous as all hell. we miss ya in the phil chat--jus kidding were glad youre at the show. youll be hating it this summer when your in the chat and im in the philzone in the sun!! nah...id trade 10 outdoor shows for just those four colorado yer gettin!! have fun you deserve it bro!!call me at least once tonite i wanna hear a song!!! its a cell and ill be in the chat so hook a brotha up !!!! sundawg!!
---





By warren rulz (Really) (216.126.120.27) on Monday, April 08, 2002 - 05:21 am: Edit Post

As long as you know how lucky you are. 4 shows in a row. You coloradans kill me. I wish I could live there...
---





By LessThan (Lessthan) (162.33.155.185) on Monday, April 08, 2002 - 06:37 am: Edit Post

la la la la bomb-a
---





By Michael Rodriguez (Tonto) (63.215.114.35) on Monday, April 08, 2002 - 07:47 am: Edit Post

What the hell is up with that setlist!!! WooooWWW!!! That looks likes one hell of an incredible show!!! What went down? If there still a roof on that venue?
---





By Dewit (Dewit) (207.174.120.219) on Monday, April 08, 2002 - 10:11 am: Edit Post

Morning...checking out, and have no desire. At some point will expand on the 12-Step, Good Karma, can you believe that, snow, rain, sun, pimpmobile...can you believe your ears tour.

Last night, one of the best P&F shows ever...no doubt. Jimmy wailed, Warren sang, everyone else did too...Jango Bodine, partner in crime...how good does it get? and on vocals and bass, Phil Lesh, crowd goes nuts...massive group love fest.

What was up with the list? Dont ask me, but it is a collectors must have...never heard versions like that...wow.

See ya...drive to airport, crash on plane...get home and sleep for the first time in a week.

To my roommates in Palace Vail...thanks for a real good time, and may those four winds blow us safely home until New Orleans..

Less Than, sorry I woke you up....

and yes, the Rocking in the Free World kicked ass, but then so did everything else.

and Frankl, sorry, but this was the incognito tour.
---





By bannana split (Mellowyellow) (205.188.198.186) on Monday, April 08, 2002 - 10:50 am: Edit Post

pretty sweet setlist on 4/7/02.
---





By 024 (Deadicatedmamma) (24.216.41.194) on Monday, April 08, 2002 - 11:18 am: Edit Post

Are you sure that wasn't a Stones concert?! Who could predict a setlist like that? These guys are full of surprises. One question, did it flow well? I'm sure we'll be hearing more after everyone recovers.

(Thanks Dewit for the setlists) :*)
---





By tucson tom (152.163.194.186) on Monday, April 08, 2002 - 11:30 am: Edit Post

what-up, what-up, what-up?

Isn't the title of this thread "Show Reviews?" This time last year, these pages were plastered with wall to wall reviews. Must be a midwest/east coast thing.

What an odd list---I'd forgotten that Dancin was the centerpeice for some epic 30 +minute jams in the early seventies.

Who sang You CAn't A;lways Get..., and were there vocals to Twist/Bamba? Looks like another huge night for Warren-- 7 lead vocals--no wonder he's doing the intos!
---





By Tedhead (64.12.105.36) on Monday, April 08, 2002 - 12:18 pm: Edit Post

Once upon a time, a very wise and worldy man named Phil decided to put together a little musical project. He searched the land and found four gentlemen at the top of their respective crafts. He called it "the Quintet," and it was good. Starting with a week-long run of performances in the land of York, he set out to bring the fruits of the Quintet's labor to the people. Many saw the light right away and realized this was not your average gathering of like minds. But still others refused to let go of the past and would not show Phil the respect he deserved -- they became obsessed with the negative and wrote nasty reviews based on ignorance and a mere desire to rile the loyalists. These ingrates were lead by misfits like Bucky and judged each performance by the names of the songs that were played. But those who understood and studied the genre knew that something special was happening....and it was good.

But, alas...many were worried that the man named Phil would not be able to maintain the Quintet. There were doubters in the masses. Then Phil made his annual pilgrimage to Colorado in the year 2002. And up on the hill on the last night, he delivered a message to the doubters:

"Do not worry, my phriends. I have constructed something here that is BUILT TO LAST. Our love for what we have created, like yours, will NOT FADE AWAY. Rest assured, NO MORE DO I put together part-time projects. I saw your love in all the cities, AND IT STONED ME. I have read the words of doubters on Philzone...please LEAVE ME OUT OF THIS negativity. YOU CAN'T ALWAYS GET WHAT YOU WANT...our aim is to keep you guessing...you will not be able to comment on our efforts TIL THE MORNING COMES. TURN OFF YOUR MIND, RELAX...our aim is to deliver a PATCHWORK QUILT of new ideas mixed with classic tales of the past. The HOUR IS GETTING LATE, but we will continue to LIGHT THE SONG WITH SENSE AND COLOR. We are CALLING OUT AROUND THE WORLD: ARE YOU READY FOR A BRAND NEW BEAT? If so, then TWIST & SHOUT!

I SAY WHAT I MEAN, AND I DON'T GIVE A DAMN. And what I am saying here is that we plan to KEEP ON ROCKIN'."

Onward to Santa Fe!!!
---





By LessThan (Lessthan) (162.33.155.185) on Monday, April 08, 2002 - 12:48 pm: Edit Post

WHOA>>>>>>>that hit me right between the eyes.

next time use something smaller than a 2x4....
---





By tucson tom (152.163.194.201) on Monday, April 08, 2002 - 01:09 pm: Edit Post

Ye-ah, Ted-Head! Nailed it.

I knew there was a story in there somewhere. Set lists are sick this tour, beyond compare, and it's never as simple as just a collection of songs for jamming on.

Trust in Phil. He knows.
---





By Hurricane (Garcya) (192.234.163.10) on Monday, April 08, 2002 - 01:10 pm: Edit Post

Nice Job Ted.....Pholks just got to learn to keep the Phaith....
---





By LessThan (Lessthan) (162.33.155.185) on Monday, April 08, 2002 - 01:12 pm: Edit Post

>>>>>>>Trust in Phil. He knows.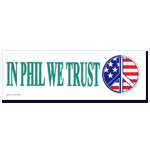 ---





By Howard H. (Howardh1) (207.87.243.64) on Monday, April 08, 2002 - 01:25 pm: Edit Post

How was the late season skiing in Vail?
---





By aaronmelnick (Sundawg) (209.214.56.139) on Monday, April 08, 2002 - 02:10 pm: Edit Post

WOW TED I JUST WOKE UP AND YOU GAVE ME GOOSE BUMPS!!!!! YOU BEAUTIFUL SOUL THANK YOU FOR THAT POETIC INTERP. ROCKING IN THE FREE WORLD --I SEE THAT AS A STATEMENT FOR HAVING SO MUCH FUN N TIMES OF 'WAR'. LOVE THIS FAMILY, LOVE THIS BAND, LOVE THIS LIFE....
---





By 024 (Deadicatedmamma) (24.216.41.194) on Monday, April 08, 2002 - 03:01 pm: Edit Post

Right on Ted, loved your story! ;*)
---





By paddieu (137.222.10.58) on Monday, April 08, 2002 - 03:10 pm: Edit Post

Hey guys

nice to read yor reactions. But wudnt an actual setlist be kind ?? As I speak there is nowt on philzone.com nor phillesh.net for this last show, so i guess its up to you guys to tell us.

thanks
---





By aaronmelnick (Sundawg) (209.214.56.203) on Monday, April 08, 2002 - 03:23 pm: Edit Post

the list is posted on the front page of philzone dot com dude!!!
---





By Toadaly the non (67.17.249.238) on Monday, April 08, 2002 - 04:56 pm: Edit Post

I see the set list meisters didn't pick up on the total Cosmic Charlie jam during the monumental second set jammin'. In a nutshell, the second set was all about the Tomorrow Never Knows, Dancin, Terrapin. All manner of madness sprinkled in betwixt those three, but the boys tore off some spacey rockin jammin' jamlies last night.
---





By fromtheboat (198.77.157.123) on Monday, April 08, 2002 - 04:57 pm: Edit Post

Basically the show put me to sleep. A few nice jams here and there but the show was slow and they mostly played easy to play boring songs and were way to jammy/spacey...... I mean let's here a song already. I am sorry but Phil's vocal on Terrrapin was cringe worthy and so was Rob's Vocals thought his tune in the first set had some groovy guitar work by Herring. Built to Last was such a snoozer opener. My only show of the tour so I wasn't feeling the big set. Also Phil you played that at Red Rocks last summer...we need different tunes.
---





By fromtheboats grammir teecher (64.12.102.47) on Monday, April 08, 2002 - 06:56 pm: Edit Post

Thanx for yer commints, fromtheboat. Pleez keep yor attendince to one show per toor so the wrest of us can injoy your tikets and avoid triping ovir you while you sleep.

Nyce catch on the Built to Last repeet...you must have red that setlist, to.
---





By hilary (Phanatic) (152.163.201.181) on Monday, April 08, 2002 - 07:20 pm: Edit Post

In praise of reviewers:

As someone who has made the before-the-show vow to review the show for the board, I have never been able to pull it off.

Mighty thanks to Matt, Dewit and others for reporting on the action in Colorado. It's greatly appreciated.
peace, Hilary
---





By Dewit (Dewit) (205.188.197.26) on Monday, April 08, 2002 - 08:44 pm: Edit Post

My two cents...if you were snoozing, get off the bus. Waste of your money.

Sunday Night...one of the best shows ever, and I have been to enough to pick from a large pallet.

They have never been tighter...the lovefests were huge. Warren introing the band was classic...they loved Vail, there is no doubt, and it was great...easy to walk to, decent folk, and fewer dogs than Denver, which is weird...Vail very European and dogs everywhere...onto the show. It has been a long day, but Aron and I came up with a wrap up, and those of us travelling together had much the same opinions...recall was excellent last night.

Opening Jam was sweet, with things to come...mostly a nice warm up...into Built to Last. Warren's vocals are stronger than ever, and there is sweet solo by Jimmy. Separation is so good, second night in a row, that you can mentally surf the radio for the musician you want to hear...excellent stuff...jam in Not Fade Away which was the best version I have ever heard, Dead, P&F, doesn't matter, great version brought all the way down and the familiar riffs of No More Do I which I loved the first time I heard it, and now, WOW!!! No longer reminiscent of CSN stuff, very powerful...nice Jam into It Stoned Me which is always good, but stonger and outstanding vocals by the man. Leave me out of this is funky, cool, a rocker, funny lyrics, and Rob shined...Warren's backgrounds are wonderful...into another sweet jam and Sugaree, which Warren has always sung well, but last nights version, the BEST. As with Stella, this is now one of his tunes in this band. Jimmy's solos stupendous, keys excellent. At the end of this, after a tease before the last verse, they again teased the Sympathy for the Devil strongly. So strongly that I stood up waiting...I mean if Jimmy sang, why not my biggest wish going back to the Electric Factory a year ago, right? This rocked out, seriously, and as soon as it was over Phil went to Warren and guitars still attached gave him a huge hug. A fantastic first set that flowed really well, with a sweet selection.

Second Set...the breakout for Aron and I of Till the Morning Comes....fun as all get out...this will age well, they will put their stamp on it, but for now, just cool....jam into Tomorrow Never Knows with stupendous work by the band, and superior vocals by Warren, yet again...he did something at the end to achieve that spacey warbling at the end...jammed into the most amazing Patchwork Quilt. The guitar solos, the slide, the keys, the background vocals, the sentiment, huge and they stopped for at least four minutes talking to eachother at the side of the stage...I mean it was HUGE!!! Watchtower, again with the vocals and the guitars into Terrapin. Instrumentally the biggest I have seen, the vocals better than previously, but the instruments made up for it...good shit...a jam into Dancing which was again awesome, with Jimmy and Rob or Jimmy and Warren just playing off on eachother...Phil sing to the choir in a sense...the last part of the Jam was this really well done Twist and Shout/La Bamba tease which was killer and deliberate...thought they might twist it into Aiko, but they brought it back to the last verse of Dancing...

Warren comes out alone, and walks up to the mike. Thank you for letting us play in your beautiful city. I would like to introduce the members of the band. John White Cloud...etc on the drums, Mr. Rob Barraco on keyboards and vocals, Mr. Jango Bodine, my partner in crime on guitar, Jimmy Herring, and on bass and vocals, Mr. Pheeal Lesh...in the funniest southern accent...it was great, as he had been imitating Phil on the other intros. It was the first time that the audience got to "personally" applaud Phil and he was so gratious...huge moment. They launch into Liberty, which was great...it gets better. Phil steps up to the mike...Fair is fair and then the Rocking in the Free World which was knock your socks off, hang on to something hard balls out rock. HUGE...one of my all time favorite shows for sure.

An aside, in the four night in Colorado, Phil always said let me introduce the members of the band, as did Warren...no more Quintet debates it appears.

This was the best tour I have ever done for a myriad of reasons. Was the music awe inspiring, hell yes, but the Good Karma tour had lots of offerings for us and they only added to the dream.

Headlight, you rock huge. Marriot, rebuild anytime, Budget, pimp us out anytime, and the bad plumbing only added to the real estate. The skiing was good, the trails and lifts empty, allowing for full touring of the mountain, MT, it was so cool to ride boards with you, if limited, and after the 8-10 years apart, I really appreciated the time and effort. Only thing lacking, my personal sleep. And, to the Rev. Bud E. Green, the pleasure all mine. See you in NOLA. Mostly, to the band, Philzone.com and Aron, you really are the best. Thank you for a reeeaaalll good time. Perhaps the best tour ever...
---





By Dewit (Dewit) (205.188.197.26) on Monday, April 08, 2002 - 08:46 pm: Edit Post

Ted, that was stupendous, my man. Thank you...will print that out and put it in the CD sleeve once I get the show.
---





By Bill (Manas) (64.156.230.108) on Monday, April 08, 2002 - 11:19 pm: Edit Post

I am in Bay Area and saw them at the Warfield ~ BOTH ~ Nights~! Fri as guest of the band ! Tedhead ~~~~~~~~~~ You Nailed It ~! This is great new terriory for ALL . peace........kathy love to all ~!
---





By Tedhead (152.163.197.62) on Tuesday, April 09, 2002 - 12:50 am: Edit Post

My pleasure, Dewit -- and thank YOU for your wonderful reviews. It's nice to read such words from someone who obviously understands and appreciates the efforts of PLQ. Can't wait to read another one!

Keep the Phaith -- hope to meet you in Santa Fe!

ttbuddhajam@aol.com
---





By Tedhead (152.163.197.62) on Tuesday, April 09, 2002 - 12:56 am: Edit Post

Damn -- the phriendliest review page in some time! Cheers to you all.
---





By mark johnson (Sharkie) (216.68.182.239) on Tuesday, April 09, 2002 - 05:31 am: Edit Post

Haven't been to very many shows, but glad i flew to this one. Two things i saw that I thought out of the ordinary, and wondered if y'all could help me?
1, Hugs after the FIRST set? Is that common, or did that represent the boys feeling better than usual this night?
2, Starting 2nd set En Fuego, like going from 0-60 in 0.1 seconds! I'd only seen sets start with low key jams, but when they walked up and ripped Til the Morning Comes, I was sure the energy was high.
I was sure I heard Good Lovin' tease, but didn't see it on any postings.
Very inspiring parable, Ted. Thanks.
---





By cinderoo (Cinderoo) (132.241.48.169) on Tuesday, April 09, 2002 - 01:09 pm: Edit Post

>2, Starting 2nd set En Fuego, like going from 0-60 in 0.1 seconds!

mark...exactly same thing at the first night of the warfield. felt like we jumped right into the most intense part of a slipknot jam at the start of the 2nd set. crazy....and awesome
---





By Dewit (Dewit) (152.163.206.191) on Tuesday, April 09, 2002 - 01:45 pm: Edit Post

Mark, I think the Good Lovin were the other teases mentioned, but you are on the money there...

Thank you Ted. I am from the east and will be doing most of the summer tour from home...Santa Fe and Phoenix will definetely be very hot, and I am jealous you get to stake those venues out.

Keep in touch, would love to wax poetic on the music and the scene for sure, and there will be a Friday review as soon as I find those notes...
---





By ALG (65.102.227.166) on Tuesday, April 09, 2002 - 03:30 pm: Edit Post

Welcome to the Warren Haynes show! Wow, he was the man for 4 awesome nights. "When the horse won't pull..." Warren strapped on the yolk and tilled the back 40 this week. The entire quintet deserves much praise (as usual), but I've never seen Warren sound sooo good (over about 20 shows). Did anyone catch the cover of the Denver Post on Saturday morning? All the construction crews trying to re-attach the roof to the Fillmore! I'm not sure if they should bronze the place or tear it down after this. If you saw Friday's first set, you know what I mean...

Vail was equally great - it's all good from the 3rd row for 4 nights. Can't believe Caution reared up it's head. Kind of thought there might be an Alligator following on Sunday, oh well. Man, there was plenty of strangeness mixed in too, no shortage for the "check your face at the door and enjoy the ride" fans (smiling as I write this, recalling the journey)

Notables from up front: to the red-head in Denver who thinks she can scream better than Warren can play slide in Stella Blue - shut the f*** up! to the girl in Vail who did more than I have EVER seen to spoil her own good time trying to crash the front row - grow up and learn not to cut off your own nose to spite your face. It's better to smile in the middle than to cry in front... As the guy in front of me with the mustache said, "I can't believe she stuck around with all the enemies she just made..." nothin' like being obstinate. Never seen anything like it - I just remember thinking that it wouldn't happen in a lot of other places.

There was a Good Lovin' teaser in there. I heard a little of The Other One, and then some Can't Always Get What You Want in the middle of that spectacular Sugaree. You knew when Sugaree started out at a crawl that it was going to finish with a bang. Molo gradually turning it up a notch, then another, then another until Warren and Jango (Jimmy, if you weren't there) shredded it in turns.

The Cryptical from Thursday never got finished, did it??

Hope to see ya in May or July
---





By adam (Atwhitac) (128.198.37.73) on Tuesday, April 09, 2002 - 09:16 pm: Edit Post

Jay, we are all eagerly waiting your review of the 4 day weekend!
---





By Drew (129.21.146.219) on Wednesday, April 10, 2002 - 09:27 am: Edit Post

Wasn't at the show, but the Leave me out of this and Can't always get what you want seem like a message from phil to some other folks who were closely related to his music for 30 years. Perhaps.
---





By fenanay (Djakamo) (166.89.18.155) on Wednesday, April 10, 2002 - 08:30 pm: Edit Post

This last show of the tour at Vail: definitely one of the most powerful shows I have EVER been to. The energy that the crowd and the band were feeding into each other was unforgettable. I've been to many shows and on a few occasions wondered why the crowd wasn't more into a particular song or jam or show that I was especially enjoying and phreaking freely to. But the folks inside the Dobson Arena on that last night left nothing to wonder about: the place went NUTS!!! It was that feeling you only get when the music you love is played the way you dream about, you can't control yourself and you just boogie and groove and smile with the people around you. Young kids who I'm sure have not been to a whole lot of phil shows had looks on their faces like they had just jumped out of the way of a steaming locomotive as they high-fived each other after Sugaree. Sugaree, by the way was seismic. Warren is incredibly soulful and I feel lucky to be there during these years to watch and hear him master the delivery of some of the finest rock and roll music ever written, including his own songs. Phil is something to behold as he rips into that axe and hits us with those melodic chords all night long. On Uncle John's the night before I wondered if it was possible for him to break a string the way he was attacking his bass...What a run of shows. What a last night to a great little tour...
---





By Rick P. (Skevap) (216.77.56.106) on Thursday, April 11, 2002 - 10:21 am: Edit Post

I still think that a Sugaree>Across the Rio Grand-i-o would sound fantastic!!
---





By king88uy7 (King88uy7) (63.239.99.45) on Thursday, April 11, 2002 - 05:34 pm: Edit Post

What a great show. I was very happy to see the band come out and go straight to work, avoiding the aimless noodling that plagued the first set of the previous night.

At one point in the jam on NFA, Jimmy riffs some chords right out of the incredible NFA from 5/8/77 - I was thrilled to hear the reference.

During the jams at this show and the previous Fillmore shows, whenever the jam would loose direction and bottom out, Phil was right there with a new idea to put direction in the jams - somewhere else to go. Phil is the hero!

"And it stoned me" was great and is the first part of the show where Warren really starts to cut loose. Towards the end of the tune he gets fired up and his singing is incredible - very powerful. It's just a great set going along.

Then comes "Leave me out of this". I like the song pretty well except for the chorus - it sounds like Billy Joel wrote it (Again and Again sounds like a Sammy Hagar song to me). The jam in that song was just huge. In the middle somewhere the band does one of their high energy meltdowns - it's just incredible - and nice to see on one of the new tunes - plus we didn't loose much if any of the momentum that's been built up.

That leads into the highlight of the first set - Sugaree. Oh my, what a version. It's jammy in the way the 1977 versions were. I'm not sure if Phil's band was playing the Jerry "fan" part previously, but during this tune they all joined in on it, it was incredible. I was glad to see them end the set after that one, I mean, what else could you say or do - perfection.

"Till the morning comes" - I'm uncomfortable with the "your my woman now" part, not sure why, I guess all the left wing bs has taken over my brain. At this point in the show I kind of loose track of what else happened, except I heard a "Terrapin" start, then morph into the "Crazy Fingers" intro, then back to the "Terrapin" intro. Oh and "Rockin in the free world" seemed like it was a decision made right there on stage.

Great show for me. Get the tape.
---





By triptanite (Triptanite) (209.244.74.200) on Saturday, April 13, 2002 - 03:49 am: Edit Post

back in the day - those were the daze.. and it was the best i'd ever seen and knew.. then phil's band started their journey but with a bit of a different, higher energy on a consistant basis live - playing all the songs i'd wish i had heard if i was of age in the early 70's, etc..

after reading the setlists of the mini-tour i have to say phil and friends are again bringin' back the past with apparent bang.. and are playin' the songs i always wanted to hear and much much more.. jerry's spirt is all over the place with new sparkling sounds alive and well!!!

THANK YOU FOR A REAL GOOD TIME AND CAN'T WAIT TO SEE YA ON THE WEST COAST SWING..
---





By Chris Harris (Chatl) (206.97.16.130) on Monday, June 10, 2002 - 02:29 pm: Edit Post

After attending this show, and re-listening to the tapes recently, holy shit this show is good!
Especially the second set opener of Till the morning comes-Tommorow never know, which gets into some evil, scarily good territory.