5-21-02 Irving Plaza, NYC Early & Late
---
Philzone.org - Philzone Phansite Community Discussion Board: Setlists and Reviews: Phil Lesh & Friends: 2002: TABA Summer Tour 2002: 5-21-02 Irving Plaza, NYC Early & Late
---





By Chrisl68 (Chrisl68) (64.12.104.152) on Sunday, May 12, 2002 - 09:57 am: Edit Post

Can't Wait!!!!!!

Who is going?

Chris
---





By Huck Lewis (Huckberry) (162.83.188.60) on Sunday, May 12, 2002 - 10:44 am: Edit Post

don't toy with me....it burns too much
---





By Bucky (Bucky) (130.132.243.86) on Monday, May 13, 2002 - 12:44 am: Edit Post

They'd have to pay me $30 to watch a show of all new songs......





BTW:
2nd show Dark Star, gar-un-teed.
---





By Scroto (Scroto) (64.12.105.27) on Monday, May 13, 2002 - 08:04 pm: Edit Post

I'm in for the late show.
---





By Peter (Pds) (66.108.147.247) on Tuesday, May 14, 2002 - 01:43 pm: Edit Post

Any kind souls that have any extra Irving Plaza, early or late (beggar's can't be chooser's)will receive instantly good karma, as well as cash or trade.

I also have some really tasty PLQ, GD, JG, WH solo, etc.... CDR's I'd be happy to burn and throw on top.

Please email me at psegal@comark.com if you can help.

Gotta get into this one.

Thanks much
---





By Thomas Eliot Ross (Tomthumbross) (169.71.1.245) on Thursday, May 16, 2002 - 12:02 pm: Edit Post

Hello Phriends,

If anyone can help with tix to either irving show please, please email me at eliotrossjr@hotmail.com. It would mean so much. I live in New York and need to be there for many reasons.
Kind vibes.
---





By white birches (Birches) (152.163.201.182) on Sunday, May 19, 2002 - 11:38 pm: Edit Post

OH MAN,Irving plaza is about the size of a chicken coop!This a real shed!!!!!!Man,I wish I had a zone shirt to wear.
---





By lenny x (Jeromesage2001) (67.81.210.2) on Monday, May 20, 2002 - 08:38 pm: Edit Post

Looking forward to a very hot show.

Let's show the Sony VIP's from Phil's new label how the PL&F scene gets down!

They won't believe their eyes and ears!

big ups to the big apple!

PLQ NYC 2002
---





By Georgie1 (Georgie1) (168.191.50.184) on Tuesday, May 21, 2002 - 01:14 pm: Edit Post

Not to piss anyone off, but I'm in for the 2nd show tonight. Being first in line at the local ticketmaster, and getting a fantastic agent who started tapping the keys at 11:58, enabled me and about 5 others behind me to get the late show. By the time those tickets were punched out, at 12:00:30, the early show was gone. Oh well, can't complain.

Who was going to get my other ticket was a matter of great concern. I wanted to trade for the Stones at the Roseland, but since nobody could come forward with that, I proposed a lottery. As it turned out, though, a buddy was able to get a couple through work (Viacom). Apparently he's got some "juice," or a brown nose, but now four of us are going, and I will try my best to post the setlist and perhaps do a review when I get home tonight (tomorrow morning actually)....

Since today is about the album, I thought I would briefly give my initial impressions, as I just recived it in the mail yesterday. The first thing I played was Mason's Children, since I enjoyed it so much at jazzfest. It's not bad! As far as the main album, and I stress it's only first impressions, I think 1000 Stars is certainly the masterpiece. When I heard the finished product it brought a tear to my eye, it was so inspiring. Sure, the music is a little "boppy," in the the mode of Touch or Eyes,
but I think it's one of Hunter's greatest lyrics. No more Do I and Midnight Train are two others that sort of grabbed me, and Liberty, as lame it is live, is one of those songs, like US Blues or What Goes Around, that works well on a record. Phil describes Celebration as a "jewel." That's one, I think, you either like or don't like. I don't really like it myself, but the words are uplifting and Phil's obviously proud of it, so let's give him the benefit of the doubt.

Of course, as we ZONERS know, things really start happening on the live cd. The album is pleasant enough, but when you put the live disc in your player, all of a sudden you're at 40,000 feet going 500 mph. The sound is incredible and it's noteworthy that it was culled from the most recent tour. It represents P&F at the height of their powers.

So if I had my druthers tonight, I'd like to see the abbreviated set be a showcase of the new tunes (for the monied people), and then have the band come out at 11:00 pm and kick ass with the good shit for three hours. JUST KIDDING!! It's all good. We'll just be happy to be there.
---





By Terence Kenning (Tbonej) (64.252.96.24) on Tuesday, May 21, 2002 - 02:06 pm: Edit Post

need two tickets for either show, me and a buddy are going through a tough time, could use this show more than anything. i have hooked a lot of heads over the yrs with tix, hopefully the karma will come back to me!! will pay cash!!! e-mail me at snifft@hotmail.com, will meet you before show to pick-up!!!! thanx peace!!!!.........will be in front of my computer at work until 5:30....name is terence!!!
---





By Brad (Burnzy) (209.246.109.154) on Tuesday, May 21, 2002 - 02:38 pm: Edit Post

I've been to MANY shows at Irving Plaza over the years... (it's right around the corner from my apt.!) and this has got to be the one I'm looking forward to the most... Just remember to be cool, look out for scalpers (and yourselves...don't get burned! They will be out in full force tonight.) and try not to smash each other inside, or we'll have to play everyone's favorite fun game... C y'all at the show!
---





By rob (Aardvark) (66.108.61.233) on Tuesday, May 21, 2002 - 04:49 pm: Edit Post

I'm off to the megastore, then to the Plaza. Stay tuned. Finally Phil's in my neighbourhood!
---





By Zen (Zen) (66.20.237.217) on Tuesday, May 21, 2002 - 10:22 pm: Edit Post

Early Show:
Celebration>Night of 1000 Stars>The Real Thing>
St.Stephen>Jam>The 11>Again and Again
E:Mason's Children
---





By Zen (Zen) (66.20.237.217) on Tuesday, May 21, 2002 - 11:04 pm: Edit Post

set ended w/ Masons
encore was Liberty
---





By Zen (Zen) (66.20.237.217) on Wednesday, May 22, 2002 - 12:56 am: Edit Post

Late Show
Jam>Patchwork Quilt>Viola>Midnight Train>Viola>Rock and Roll Blues>Jam>
Welcome To The Underground>Jam>Viola>No More Do I>
Leave Me Out Of This>Lovelight
E:Passenger

hope this is right-got it from the chatties-you folks rock!
---





By gideon (Mobetterdead) (66.21.228.2) on Wednesday, May 22, 2002 - 01:03 am: Edit Post

now thats a sandwich i would have loved to have a taste of

---





By LordHenry (Terrapindew) (68.8.14.75) on Wednesday, May 22, 2002 - 04:14 am: Edit Post

OH MY!! NOW THATS TWO SPICY MEATBALLS!!
---





By Kelly (Psychcircus) (64.92.74.222) on Wednesday, May 22, 2002 - 07:15 am: Edit Post

WOW!!
---





By frank (Franklinstowr) (156.153.255.126) on Wednesday, May 22, 2002 - 10:00 am: Edit Post

A huge thanks to Phil and the band for a great evening last night. Seeing them at such a tiny venue like Irving was a real treat.

Thanks for the Virgin promotion !

A really cool thing to give away tickets to the early show get a CD signed and meet Phil.


Thanks Phil!
---





By wino (Carl) (63.28.138.65) on Wednesday, May 22, 2002 - 10:48 am: Edit Post

(((((((((((((((((((ROCKING)))))))))))))))))))))
---





By Dewit (Dewit) (64.12.103.161) on Wednesday, May 22, 2002 - 11:06 am: Edit Post

The Boys Were Back In Town

Once again, when you think you are going to get the standard...well, they blow you out of the proverbial water.

The new sound guy, who started in Vail, and maybe the last show in Denver...or part of it, is just as gifted as you get...the separation and volume was perfect...

Upper wall behind the board was rocking...and there just wasn't a more perfect place to be. There were some folks that we didn't hook up with, sorry, and some folks that couldn't come at the last minute. I am so sorry, mostly because this was something I would have like to have shared with all of you.

Given the energy these guys put out, Kilborne is either going to be...well, not as bad as the Other Ones, or all of that NYC energy is going to pop them over the top.

So, the tale of the perfect day, and evening. I was nerved into going into the city early, to get in line, so I did it...I didn't want to mess with the others who had so graciously gone out of their way for me to have a voucher. So, I park, and stroll over to check out the line...none. Redeemed my voucher and tried to get a hold of my buddy who had some...I ended up on a train to go fetch his vouchers and instead, we rode back together and took care of business. This left hours!!! So, Mooseman, who so graciously took some time off to hang with me in line...well, we played hookey and went to see "The Last Waltz" in digital next door. Excellent. And a great way to hear incredible music, in a reclining chair, with great sound and a big screen...and it got out at 4PM. We dropped some stuff off at the car, and had decided to check out the line...too long, no autographs. Oh, well, no real line there either, so we waited. Gave Phil a gift, and a little follow up report, and got my donor card signed. Folks, he was very impressed with the issue date on it!!! GIVE BLOOD. REGISTER YOUR BONE MARROW. DONATE YOUR ORGANS.

So, off to the Bedford Lounge to begin meeting folks. Great little joint...its all good. Up to Pete's to hook up with some Zoners that I always enjoy time with. Ate some dinner, caught up.

Then the show. Again, there was no out of control line, no scalpers, and I know them. Mostly hopefuls for the late show.

For some reason this show kept reminding me of the Woody Benefit show...their first official appearance, when there were only Phil Phans there. Small...something about a beginning or an end...

Celebration: The vocals continue to take this song to the levels it aspires to. I have always enjoyed it, it gets better and better.

Thousand Stars: Again, liked it the first time I heard it, it just gets better and better. The new arrangement (album style) works so well. The Jimmy Solo at the end...scorching.

The Real Thing: I loved this the first time I heard it...excellent solid tune, with awesome Warren vocals, and a great hook.

St. Stephan->Jam->The Eleven: Okay, very first initial reaction, Caroline would have looked at Tom and me and said, "oh, god, I am not a brat, but"...for some reason unknown to me, the woman has heard St. Stephan, the Eleven, Golden Road...more times than I can count. Almost every show. Doesn't mean that the appreciation isn't there...She did catch both GTBT's...we laugh about it. So, back to St. Stephan...started out the old fashioned way. Steady, not overly anything and it turned on a dime. It was deliberate, it was incredibly powerful, and it swept you off your little dancing toes into oblivion. No, us New Yorkers cannot get enough of the GTBT teases...the band knows it, and they milk us psychologically with it...the jam was a multi-layering of Eleven intros. The best Jam I have heard in a long long time...maybe since the Tuesday's Gone at the Kaiser. In other words, "it certainly didn't suck". The full on Eleven was pure joy...and if you listened, so highly sophisticated that it was at times a gemstone. So multi-faceted, so sparkly it didn't matter. Whoosh!!!

Again and Again: My favorite new tune. The layering of the vocals is so rich and thick. As good as it sounds on the CD, live it sort of rocks my world, and no pun, again and again. There is nothing better than a song and its music, when they are so intriguing. It sets my mind up to think, or melt. This tune does both. My man Jimmy.

Mason's Children: I must say, the more I hear this, the more I think of TC and Camden...last nights version, well, there was nothing wrong with it. Very catchy, great tempo. If you are a huge fan of this, you will really like last nights rendition.

Liberty: Something about last night rang true...I always think of this as a ditty. Last night it took on composition. Who knows...maybe the vibe, maybe some tweaks and changes that I haven't latched onto.

Overall, a thrilling show. A showcase of all good.
---





By rastafari (Petertosh) (205.188.196.37) on Wednesday, May 22, 2002 - 11:33 am: Edit Post

Dewit...
you are beautiful!!!
---





By Dewit (Dewit) (64.12.103.161) on Wednesday, May 22, 2002 - 11:42 am: Edit Post

Nope, I am handsome.
---





By Leda (Leda) (64.252.91.122) on Wednesday, May 22, 2002 - 11:44 am: Edit Post

Yes she is :-)
---





By Dewit (Dewit) (205.188.197.59) on Wednesday, May 22, 2002 - 12:41 pm: Edit Post

Second Show:

The return of the Jam. Thank you Lord, and the band. I have so missed the good jammy jam that is the peanut butter compliment. Nice sweeping melodic showcase. Like a triple shot Latte in the morning.

Patchwork Quilt: No secret, very special song, beloved here for the references, the tied-dyed skies from Telluride, the Hippies Dance...Jones Beach. The lyrics tell the story, the music transports you back in time and forward to the future simultaneously.

Viola: Kick ass way to set you up...strong, deliberate, a perfect vehicle. Same style as Vail, but a really great Jam morphing into the..

Midnight Train: I really like this song, but it hasn't grown on me. It was perfect last night. Sweeping mini-opus' of melody and classic musicianship. The jams in and out of the sandwich were appropriate. The flow was back last night, and it had been awhile for me. The jams in Denver, Vail and New Orleans seemed to be forced...not a transition. Not last night.

Viola->Rock and Roll Blues: I haven't been a huge fan of this tune, in that it sounds reedy in comparison to the other new stuff. It was thoroughly enjoyable, positioned in a great spot in the setlist, and, it wasn't until I was driving home, listening to the new disc that I got something out of it. That song has some mighty powerful lyrics in it...I think it appears to be superficial, but in reality, is anything but. (MY opinion). The Jam out of here was another tasty piece of transition.

Welcome to the Underground: I love Warren's songs. That said, I enjoy this tune, but I haven't grasped onto it. I do not wish to take away anything. It isn't boring, over-orchestrated, or anything else. I just don't have great passion for it yet. Another great jam, layers and all, out of this, with the last verse of Viola in there. Great huge sandwich.

No More Do I: Finally!!! I had heard it all evening, even during the first show. There is a melody in the song, a background, dig deep melody to this song that reverbs quite well, and all evening I kept hearing it. I love this tune. I loved it the first time I heard it, and well, I was with everyone I first heard it with at Lehigh. Yeah, the song is very emotional for me. I think them too.

Leave Me Out of This: This song reeks of old dead, in the vein of Doin' That Rag, yet its lyrics are current. It bounces around, it makes you laugh, it is upbeat and it amuses me. I prefer it live, over the cd version, but I think it will attain its patina.

Lovelight: I have heard alot of them. This version, not unlike the St. Stephan, started out all a-tempo, but sort of took on this joyous/cosmic kineticism to it, that became rocket fuel. The vocals kicked ass.

Passenger: As previously posted, one of my favorite tunes of all time. Killer high school testosterone fueled balls out rock and roll. I haven't heard it in a bit...nice kick in the ass, out the door kind of tune. Revs you up for post partying, or the drive home.

Some notes: Pure passion. Not really a review. Jimmy Herring is now individual of himself. He rocks, he soars, he is such a huge contributor to the absolute sheer cohesiveness of this band. He is an unmatched guitarist, bar none. I personally do not believe there is a more talented and versatile guitarist out there. Jimmy is huge, and last night, Sunshine smiled big and wide! Again, posted previously. There is never a spot on Jimmy at P&F...yet, he looks to the sky and smiles broad, and the angels provide the spot. His face lights up. Jimmy has fun, and that fun translates to genious. His total commitment to what is going on, and his talent for slipping into the spaces otherwise not known to be empty, and filling them. I am in awe.

To the people that started the Make Jimmy Sing chant, and I don't recall between what songs that happened, thank you. I was maintaining decorum last night, and refrained from displaying neon signs. It was cool. Phil's response to that was cooler. Jimmy is on the spot...and on notice.

Warren was on the money last night. I love watching him and his awareness. He lays out often, and just sees and hears. Wow.

The soundman!!!! The best sound yet!!!! And I am the first to criticize that shit. After 11 years of arbitrage, tone deafness actually increases your ability to hear the weak spots in the definition and separation. Last night was absolutely perfect! I think his name is Cotter. Not sure. He deserves huge accolades.

To the people at Sony. You were gracious, so professional and so organized. The shows were ontime and not oversold. The lines were all short, all day. You took care of Phil and the Phans in a spectacular manner. The efficiency was so on that you all were virtually unnoticeable, yet, if there was a question, you all knew the answers. Thank you. It could have been a nightmare and was anything but.

Irving Plaza is a fantastic venue when not oversold, so, last night, perfect.

Band...you all rock. The last 18 months came full circle for me last night. I cannot explain it any other way. I said to LessThan during the first show "if tonight was the last night I ever had the opportunity to hear them, it would be fine, it would be good." Recalling the first time I ever heard the new tunes, many at DAR, Electric Factory, and Asbury. Well the evolution or incubation. It felt like seeing your firstborn take their first steps. Sounds so proprietary, but, hey, I nurtured this pup, I have revered it, I have spent way to much time seeking them, following them, trading them, meeting new people, hanging with the old school, like I did last night. What an extraordinary adventure. What an unforgettable journey.
---





By LordHenry (Terrapindew) (68.8.14.75) on Wednesday, May 22, 2002 - 02:22 pm: Edit Post

Thanks for the great review dewit, glad you had a great time.
---





By rob (Aardvark) (66.108.61.233) on Wednesday, May 22, 2002 - 02:35 pm: Edit Post

That was the best P&F sound I have ever heard. Phil's bass was completely audible and distinct in the mix. I finally could hear that great dry string sound he gets and as a result I could hear him leading the way in most of the tunes and jams. The first set rocked a little more and the second one flew around the cosmos quite a bit. The Eleven and Viola Lee were the highlights for me. The dynamics and harmonic ideas were captivating in both of those tunes. Vocally P&F just keep getting better and better.
Boy oh boy is Jimmy going to have a blast in Alpine!
---





By Pete W (Pwfurther) (151.191.175.194) on Wednesday, May 22, 2002 - 02:45 pm: Edit Post

Saw the early show and it was great. Phil's bass sounded excellent. You could hear every note he was playing very well. The "St.Stephen>Eleven>Space" was the highlight and at some point the jam hit the X factor and everyone new it. Phil was Phat.

It was awesome to have Phil sign my cd and I gave him a John Coltrane concert (which included a 30 minute version of "My Favorite Things") and he was thrilled to receive it. I suggested the band do a version of Coltrane's "Naima" and he said they probably will, this would be cool...
---





By Alan (Maggworker) (12.253.227.62) on Wednesday, May 22, 2002 - 03:10 pm: Edit Post

What happened to the darkstar Bucky your lack of response to the set list is telling.My expreance tells me that the set list is not a good clue to the quality of the show.Anyone rememmber Denver?
---





By eric (Gnsbrgr) (152.163.201.191) on Wednesday, May 22, 2002 - 04:04 pm: Edit Post

just a quick thanks for the reviews of the show, especially yours dewit, very well done. i wish i had been there!
---





By wino (Carl) (63.28.138.106) on Wednesday, May 22, 2002 - 04:11 pm: Edit Post

Once again......Great job Dewit....the West Coast thanks you & me toooooo..........
---





By Tommy Danscuk (Robntomd) (67.81.197.197) on Wednesday, May 22, 2002 - 04:12 pm: Edit Post

The soundman's name is Cotter. This is his big step up to the plate. He's from the Dan Healy School of Mixing, and likes to hear everything, meaning clear vocals, and PHIL, and everything else that is in the mix. Last night was his first official show, though he did do the house mix for Asheville in December. He mixed stage monitors for the Colorado shows in April, and will be the house man for at least the summer. Please keep posting about the sound, good or bad. He'll see the reviews.
I was amazed at how out front and distinct Phil sounded, without being overbearing. Nice to have a deadhead in the soundbooth finally.
---





By Georgie1 (Georgie1) (168.191.50.251) on Wednesday, May 22, 2002 - 04:30 pm: Edit Post

The late show was a non-stop two hour thrill ride, interspersing new tunes with the classics, but everything was so JAMMED-OUT, the songs merely served as springboards to ferocious interstellar jamming that transported the tightly-packed audience to distant galaxies.

As previously mentioned, this show had tremendous flow and transition, they smoothly and effortlessly slipped in and out of the songs, always with a purpose, so that in the end it felt like one long jam.

They annouced their intentions immediately by launching into a good 5 minutes of serious power jamming, led by Jimmy, and then nicely dropped into a fine Patchwork Quilt. The closing jam built in intensity until it became apparent, to everyone's delight, that they were going to go into Viola Lee Blues. The first part of the triple-decker sandwich was short and hot and it morphed into an extraordinary version of, yes, Midnight Train. Now, I don't have 20 versions of that on tape, but, like the rest of the new material, it seemed much more stretched out than usual. A few minutes of singing the verses, then a ten-minute instrumental jam, and you were, like, "Geez, what song is this?" And then, of course, they'd gracefully slide right back down into the final verse. It was like that all night.

A short Other One jam followed out of Mystery Train and led into the second part of Viola Lee, which then morphed into Phil's Rock and Roll Blues. Ragged, but right. A heavy dissonant jam turned quiet and melodic, at which point Welcome To The Underground appeared, and out of that, an intense, phil-led, "primal dead" jam with hints of Caution. Phil stepped to the center of the small stage, turned toward Jimmy and Rob, and played fluuries of notes, looking great, and then powered the group into the final verse of Viola Lee. That was a stunner.

No More Do I was really jammed-out. I was surprised it could get that far "out there." And Jimmy stepped up at the end with some great playing. Leave Me Out Of This took the album version to another level, and the closer, Lovelight was a real scorcher, featuring phenomenal jamming and great Warren chant-vocals at the end. When the final note was played, all concept of time had been lost. Were they on for two minutes? Or two hours?

With The Passenger encore, it was interesting to note that everything released on the album and bonus discs was played over the course of the two shows. But to me, the 2nd show was like one long dark star anyway.

BTW, Rob hadn't joined members of the Tricksters at Tobacco Road by the time we left at 3:30. They were good too.
---





By Huck Lewis (Huckberry) (162.83.189.122) on Wednesday, May 22, 2002 - 06:13 pm: Edit Post

well well well (3 holes in the ground full of water) INDEED

Verizon down all day today so I was relegated to PROductivity
BUT last night was the beginning of....something, the birth of some new energy....and damn my friends, I am very sure we are, none of us, ready. YOU - wipe that smirk off yer face.

So I was in for the late show. It is a town of scalpers so I fell from grace and became a slimy snake who paid too much for my ticket. It was medicine to a sick person, friends; I needed it more than you can ever know.

Beautiful NYC night...a little cold. I bolt from a bday party at 950...run to cab. Cabbie asks why I'm in such a hurry (as if I could explain) and then proceeds to sell me...real estate in Queens??? Anyone needs a realtor, let me know....guy seemed pleasant enough, gave me his card.

Line in....oc I am at the end....and spend a few minutes battling my cell phone, making my peace with the moon on 17th street...when I run into an old old friend from high school. Thanks, God...you looked down and saw my bumbleschlump self drifting....reel me in, good soul....thanks C.A., if you ever see this...for a much needed hug and great convo, you have no idea. (So glad they let a few good folks up there in New Haven as well. ;) )

Irving Plaza. I'd never been here....it's a real trip, cool cool. TEEENY. (Was it like Roseland, Boo? Well, since you ask....kinda...but smaller...and Not OVERSOLD.) Stoli oranj and orange....and a meander around, check it out....upstairs, downstairs, all around the town....VIP section, 2 big bars....people upset at the one drink per wristband gig....mmmmmm. Watch out for bears.....they're looking for pic-a-nik baskets....HEY YOU!!...a pleasure to bump ya anytime, anytime. Finally I secure a place stage right (Rob side), just in from the front....good to be able to move FAST....suddenly you're like....um....in the sixth row??? A toast to the good people who welcomed me with open arms. Yes, while you wait for the band, it is good entertainment to watch a Guinness seperate....to the fresh Philly faces and the jovial Joel....thanks for yr fun. Mr. Fricke, a pleasure to meet you, truly, I was um....HONORED. (Very gracious gent, really hope HE enjoyed it.) Finally, the screen announcing upcoming IP events goes up...and the band takes the stage....

Green lights coat the band, white lights on the stands create contrast....it's electric excitement. (I wasn't at the first show, and had been given an erroneous report from a fellow concertgoer, who, while right on with the Steve, but told me only 3 new ones...Liberty, and NOT 1000 stars...whatev. Nevertheless...) It's all about the new album, and damn it all....this Huck digs the disc. House lights down....the green twists and the colors come out. Jimmy stands out front ; I love to watch his face...Jimmy's...like the music is playing him so deeply, cool. And Oui, VRAIMENT, Dew on the shades o'NMDI all night long....that opening jam is all in those tones of No More Do I, plunging, loping. Green lights again...melting, twisting....suddenly I look at my watch for some reason. 11:20....and it's been a long jam....triumphant melody...pink lights....Phil BOOM BOOM.....and bring it down into quiet.....

BOOM Patchwork Quilt....brings the past to the present, indeed, a benevolent grace before the meal...
"If you were at all like me, you managed to keep yourself hid...." Yes, Warren, quite true. Strong vocals, solos from Jimmy, Warren, Rob....
and the final "HID".....drifts out....
BAM!!!! boomboombadumdaboomdadum - (aw come on, you know what I'm talking about, VIOLA!!!) And I realize this show will speak to my SOUL.....a huge Jimmy explosion...and the Phil Bounce jam....and the second time I heard Warren mess with an E.Rigby riff. this into Midnight Train....which doesnt really grab me either, but I like it better with Warren singing...and I really like the lyrics....once I GET Them I think I will dig this Full ON. For me tonight it's about the Warren Anguish jam that finishes the song....major. Phil calls on the band....Chaos! Superball Bounce!!!! Red yellow lights popping....right on....Viola. Farmer out to change guitars for Warren....you people tell me what that was about. Then Phil funks out....tooo wild....boom boom boom. Loving the sound...real close...but nice mix, Phil REAL clear SERIOUS loud. cool jam....but unfortunately I could hear this one coming....Rock and Roll Blues.

Bathroom. Where is it? Finding it is like a Survivor challenge....downstairs 2 levels in a little room behind a red velvet curtain.....good lord. and yes...those cold Buds DO look good....all that and I CAN get back to my right -in-front-of-Jimmy-perch as Underground starts? The World is Good. Now, my friends, I cant imagine how someone could have ANY experience with the Philzone and not feel as though Warren penned an ANTHEM for the place.....esp with recent events here in Dodge....
I'm sure all in my vicinity found it INSANE as I mouthed all the lyrics and jumped 3 ft in the air at the explosive bridge. Triangulating energy INDEED.....Warren wails as the jam bounces out....a Ridery feel...Phil with FERVOR....pounding up and down on his bass...VIOLA!
You do have a friend somewhere!!!!....DONT FORGIT IT, peeps. PLEASE.

Break. Let Jimmy Sing Chant....band chuckles. Phil thinks it's Jimmy's turn in the barrel.....HAHAHA. The next two were AWESOME, IN IT and so was I, not judging, not writing, just loving these two songs....No More Do I...what a super ride...it healed me after the fall....it did again tonight. "Never give me cause to doubt you....I'll lay all my cards down too...learn to trust the things you tell me...." Something about the "gospel skies" had an extra kick tonight.....don't know why. And the raging instrumental bridge....well....as I said...I was a little IN IT. Leave Me Out of This....WAY better live than on the album....this song was mad rush, mad divine thrust....and TRUTH! ("So, I'm going back to bed...and they both can go to HELL!!!") Great to hear Rob shine, and Jimmy, Jimmy again, Jimmy the smiling Rock STAR....into a fun Lovelight (needed this big time, for once), as they start, Warren throwing out little licks as he makes goofy eyes at the band, cajoling them. After the first verse (or 2?), Warren calls for some sort of breakdown...W tweaking the upper registers....my image was of boiling blue water, bubbles of heat popping without pattern, full of impulse....and back into Lovelight....warren up and down and all aorund...my little notepad just full of arrows flying in every direction....energy zapping....LET IT SHINE?!?!?!?!?!?!?!?!?!

band off - briefly -
"New York, you do it to us again" PL
Donor rap....
PASSENGER.....raging beast....nothing to hide. Great, awesome. Phil looked at us dancing and jumping in front of him as though he were surprised....quizzically. Yes, Phil, we know this song, and it may be just past 1 AM but I TOTALLY have the energy for it....
and I was hoping they would do one more....bc I had been misled into thinking they had NOT played A&A at the early show...well, a girl can dream. Passenger - and done. THANK YOU, gents.

Waited under the marquee to try and catch a few youse to say hello...late night trouble? Sadly, no....cell phones screwy...too many millers...so I'm off into the city that never sleeps....and it seems I'm the same these days. Get these crazy left coasters back home and maybe Ill be able to REST.......


Yes, my friends, this music is at a place where it is coasting....flying....beautiful. I look forward to seeing how the summer setlists will mature, hear how the new songs will grow and change, how these dynamic musicians will surprise us....I look forward to seeing the places they take us, and, I might venture....the Places We Take them.

"Somehow you'll escape all that waiting and staying. You'll find the bright places where Boom Bands are playing. With banner flip-flapping, once more you'll ride high! Ready for anything under the sky. 
... I'm afraid that sometimes you'll play lonely games too.  Games you can't win 'cause you'll play against you.  All alone! Whether you like it or not, alone will be something you'll be quite a lot.
...On and on you will hike and I know you'll hike far and face up to your problems whatever they are. You'll get mixed up, of course, as you already know. You'll get mixed up with many strange birds as you go. So be sure when you step.  Step with care and great tact and remember that life's a Great Balancing Act. Just never forget to be dexterous and deft. And never mix up your right foot with your left.
And will you succeed? Yes! You will indeed. (98 and 3/4 percent guaranteed.)
KID, YOU'LL MOVE MOUNTAINS! " Dr. S.

Go for it, Philco....it's all you, baby. Always Improving the Quality of the Energy Flow....
---





By Dewit (Dewit) (152.163.206.207) on Wednesday, May 22, 2002 - 07:49 pm: Edit Post

Georgie,

In an ode to Bucky, the Dark Star fans I travel amongst heard the teases all evening. Georgie, this is the one track that was not performed last night.
---





By Steve (Jackstrawwww) (65.207.230.195) on Wednesday, May 22, 2002 - 08:01 pm: Edit Post

I'm hoping the author of this doesn't mind my forwarding it here. I got this from a link at lesh_list@yahoogroups.com.


Phil Lesh and Friends, Irving Plaza, New York City, NY, 21 May 2002

Early show: Celebration, Night of 1000 Stars, The Real Thing, St. Stephen
> The Eleven > Again and Again, Mason's Children, Liberty

Late show: Jam > Patchwork Quilt, Viola Lee Blues > Midnight Train > Viola
Lee Blues > Rock and Roll Blues > Welcome To The Underground > Viola Lee
Blues, No More Do I > Leave Me Out of This, Lovelight

E: Passenger

Through the kindness of the jays I was lucky enough to hit both the early
"abbreviated set" and the late show of the 2-pronged Phil Lesh and Friends
CD release party at Irving Plaza in NYC Tuesday night. Phil Lesh in
Irving Plaza is a pretty sweet deal, almost 2 years to the day of seeing
Trey and Co. back in Roseland -- some guys get all the luck.

The expectations were for Phil to plug the album for the early show and
open things up during the late set. The quick opener of "Celebration"
followed this suggested route and it was plenty quick and short and had
the pacing and timbre of a set-opening Bertha. The minute the band
started playing I could tell it was going to be a fun night, the sound was
nothing short of marrow-chilling perfect and Phil was turned WAY UP and in
'72-'78 form so all the old Deadheads could be transported to wherever
they
came from. The playing in the second set was pretty much perfect from top
to bottom. They ran through the first three songs with nary a pause and
pretty much nailed the album material quite well. Quite well except for
those nagging vocals which seemed even worse than usual for a Phil Lesh
show. There was a point during "Celebration" that I thought to myself
that the harmonizing between Phil, Warren and Rob was "not too bad" and
wouldn't you know it, they fell apart from there. Agonizing at points,
but to say the least, I wasn't there to hear Phil sing.

The short "Celebration" made way for a quickening "Night of 1000 Stars"
which was very sweet. The band has been playing the new material a lot
lately and the practice is apparently paying off. Although I would have
picked any songs besides those three to start off the night, there was no
denying that the band was very tight and had come to play. As the night
wore on it became obvious that if you were there to see setlist theatrics
and old-school nostalgia trips, this was not the show for you.

The opening notes to St. Stephen coming out of "The Real Thing" completely
energized the crowd. The intro caused the entire audience, en masse, to
move in sync and the floor started to resonate. What a completely wild
experience, something I'd never felt before at dozens of shows at Irving
Plaza -- the floor just started bouncing and propelling the revelers
upward. I don't know if it was just where I was standing or what, but it
was pretty cool.

St. Stephen >> The Eleven was the kind of lagniappe that no one was sure
we'd get during the early show. Now seems to be as good as a time as any
to introduce the overriding theme to the evening: Jimmy Herring. Less so
in the first set, but really all night long, Jimmy was the driving force
behind every jam that went down Tuesday night. St. Stephen provided an
early chance for him to let loose, but Warren was right there with him for
the time being. At points during the tune, the jamming took on a
"Mountain Jam" aura -- Dickey/Duane style -- as southern-fried guitars
dueled it out with honor and dignity. Pistols at dawn was this doublet of
Stephen >> Eleven, just well matched at every angle, the band finally
simmering into that group-mind mentality that allowed the sharp
definitions between each band member to blur into impressionistic imagery
suggesting something greater than the individual parts and inciting
nonsensical run-on sentences. It was one of the few moments that actually
gave me that "this is enthrallingly intense" chills the entire night.

The spaciness that tumbled out of The Eleven was a real buzz-kill
considering the core-of-the-sun heat they had just laid on us and the
sweat I had worked up trying to physically interpret such playing.
"Again and Again" has the deliberately off-kilter pacing of a Thelonious
Monk tune wrapped up in typically Robert Hunter lyrics. Reportedly the
song is the result of Hunter putting words to a piece of music written by
Jimmy Herring and it shows. Awkward but interesting, it's a shame there
isn't a vocalist sweet enough to carry out such an endeavor in the
ensemble. The show ended with a raucous "Mason's Children" which seemed
to signal greater things for the second set as they romped with some of
the first pure rock-and-roll riffing of the night.

At some point during the first set I felt that while I had gotten fairly
close to the stage, I wanted to be able to loogie on Herring during the
late show seeing as the opportunity was there. So I made my way toward
the exit and stopped in the doorway to listen to the "encore" of "Liberty"
which may have been the vocal highlight of the evening. Well-played
through and through and capped off a solid, and yes, abbreviated set that
was a much better mix of old and new than I was expecting. Hopped on line
for an hour and then secured a nice spot three men back from Jimmy for the
late show.

I am very glad I did so, because if I wasn't there absorbing every note
off that workhorse Fender straight out of Jimmy's amp I don't think I
would have enjoyed the second set very much at all. There are only so
many ways I can say "Jimmy ripped shit up" and only so many times I can
say "Jimmy took a sick-ass solo here," so just understand that that is
inherent to the rest of this review which will probably quicken up as a
result. It could have been because over the last 2 or 3 years my love for
Jimmy's playing has grown exponentially to the point where I've convinced
myself to fawn over every note he played; it could have been that I was
standing dead in front of him; it could have been a lot of things; but
basically, from where I was calling it, Jimmy flat outplayed the rest of
the band. He was just on another level than all the rest of them, except
for possibly Phil at points. Sorry to say it, but Warren was either too
tired or too something but he just didn't bring his A-game to the late
show. Jimmy didn't seem to mind carrying the load, showing off his
talents like a Miss America contestant in the swimsuit competition.

The set started off smokingly enough with a patented "Jam" on the setlist
indicating a free-flowing exchange of musical "ideas" between each band
member. Phil's bass just oozed out of the woofers on the floor in front
of me, creating this alternative ether in which the rest of the music
flowed. This jam was superb and lent itself to the notion that the second
set would be one of those opportunistic voyages into the heart of
improvisational music itself. The lengthy foray into 5-man
experimentation was as focused and loose as the band would get all night
but it had to end and it ended with the first of many awkward transition
of the evening, right into Patchwork Quilt.
---





By Steve (Jackstrawwww) (65.207.230.195) on Wednesday, May 22, 2002 - 08:02 pm: Edit Post

And here's the rest....

I blame John Molo for much of the nauseating flow of the set. He was just
a little TOO prescient in bringing about segues and often his changes were
abrupt and, honestly, just plain misplaced which created a dizzying
confusion between almost each song. Still the Jam > Patchwork Quilt > a
thundering Viola Lee Blues was a great start to the set still filled with
promise. Viola Lee opened up into more silliness on the jam frontier with
Jimmy just slicing the strings of his guitar. It's been a little while
since I just plum stared at Mr Herring play for an entire night, but I
made it my mission to focus on him even when he wasn't soloing. Wise
decision. They say the speed of light is the fastest anything can
travel, and I have to believe that Jimmy gets pretty darn close sometimes
-- just unbelievably agile and quick on that Fender. I think *tone* is
one of the major factors deciding whether you will dig a certain
guitarist or not. Jimmy's tone is a unique one which recalls pedal steel,
slide guitar and sitar all with the recognition of his roots in country
twang, Dickey Betts-inspired southern-rock and Sun Ra via Bruce Hampton
wild jazz. Whatever it is -- I love it and got plenty of it Tuesday
night.

When the jam that had departed Viola Lee made its way to Midnight Train I
had the premonition that the set would go new song > Viola Lee > album
plug > Viola Lee > this is an album release party > Viola Lee > buy our
album. Sometimes it sucks to be right, doesn't it? I don't mind the new
material too much, but needless to say, I would have been a lot happier if
those gorgeous, muted Jimmy solos that sounded like they were going into
Terrapin actually went into Terrapin or those bass-bomb interludes from
Phil that sounded like they were going to drop the band into a
no-holds-barred Other One actually went into the Other One. Half the fun
of seeing Phil is the wild interpretations of the beloved Dead repertoire,
the reinvention of 30 year old riffs that breathes new life into material
that was literally pronounced Dead years ago. I won't begrudge a man the
right to pen new tunes, and for the most part, I think the new songs are
quite good... I just don't want to hear them all in the same show.

So the show had become predictable and on top of that, the band wasn't
even playing that well. The shakiness that had only taken root with the
vocals in the first set seemed to permeate to other facets of the band's
strengths. First and foremost, Warren was practically invisible. I don't
know if it's just a coincidence, but the last 3 times I've seen this band,
Warren has disappeared and Jimmy has lead the charge. There were many
moments where Jimmy would be soloing and Warren just stopped playing and
stepped to the side. This isn't the band that I fell ga-ga for over the
last couple of years; the band that featured two-guitar rock and jam like
no one had done before. I don't think Warren took more than 5 noteworthy
solos the entire night and most of these were more
going-through-the-motions type than truly inspired playing. Of course,
Warren's "motions" put most others' to shame, but still, he's set the
precedence for excellence and we expect it from him now.

Rob Barracco also seems to have fallen into this trap of deja vu. His
piano playing seems to have become a caricature of his best work from the
past, seemingly just reworking the same solo over and over. His work on
the organ, on the other hand, seems to translate his style much better and
I was pretty impressed with the unique niche he's carved there with
whirling fills and the occasional solo.

The stretch from Midnight Train to the final portion of Viola Lee was
spotted with some nice work here and there, but overall it left much to be
desired. Herring was literally on another page from everyone else, and as
good as he is, he isn't suited for leading this quintet so the jamming and
playing suffered from it. Still, it's fun to watch these musicians follow
Jimmy down the ARU-rabbit-hole of weirdness sometimes.

The show finally ended with a groaning Lovelight that rocked a bit but
didn't make up for the shortcomings of the earlier blahs. Like I said, if
I wasn't standing in front of Jimmy the entire night, I probably would
have had a terrible night... as it was, despite the lack of true
inspiration, I actually had a blast. Standing 10 feet in front of the guy
who has become my favorite guitar player and having him DELIVER is well
worth the price of admission. And Phil Lesh and Friends is a band whose
average payoff is not a bad paycheck for a day's work, not bad at all.
You can't beat swimming in Lesh's Modulus in the intimate setting of
Irving Plaza either. Mind-blowing or not, the moment was appreciated and
I assure you I was smiling all night long.

And at least a paragraph's mention of the crowd. First off - great crowd,
good energy, no "assholes" to be seen. One great thing about the evolved
Phil Lesh "scene" is the melange of types. Waiting in line my hat
inspired a Rain Man-esque monologue on the three best "Jack Straw"' this
drunken fella had ever heard launching an extremely repetitious recount of
Dead shows in the late 70's early 80's while inside a group off to my side
was rerunning the old "best Mike's Song's ever" debate. The healthy mix
of old and new, passionate and dubious, local and
just-flew-in-for-the-show, shirt-and-tied and tie-dyed generates an
interesting energy that I always appreciate in addition to or in spite of
the music we've all gathered to see.

I also was extremely pleased at the props the Phil crowd is finally giving
Jimmy (although can't understand how, on a night like last night, they
cheer louder for Warren than Jimmy). At one pause in the second set,
after Jimmy was obviously generating wormholes in the space-time continuum
the crowd began a "Let Jimmy sing" chant that amused the band quite a bit.
Jimmy muttered something quiet and bashful into Rob's mic and Phil gave a
"Now it's Jimmy's turn in the barrel... Jimmy, they WILL get you to sing,
eventually." Good fun!

The encore of Passenger had me thinking "oh great, maybe Warren will light
it up now" -- but instead Jimmy took the main solo section, either by
design or just because he could.

Ned-O-Matic (5 being average): early show - 5 (but short); late show - 3;
total: 4. Jimmy Herring (am I getting repetitive): 8.5
---





By Dewit (Dewit) (205.188.193.36) on Wednesday, May 22, 2002 - 09:49 pm: Edit Post

One man's...is another man's...Couldn't begin to spend the time to disagree as much as I disagree. As for Warren laying out...As for the vocals...As for ...

Off to bed. Zen, Bosphan, Gina and JD, and all of my other friends, god I wish you had been there. Old and new school.

And speaking of the old school, we were there, and we were together, and we hugged, kissed, and gushed and danced and smiled and did all of the things we used to do.

And yes, Jimmy is freaking awesome. Just ask Kinkos what I think of him.

Said my peace, time to get out.
---





By Taperrob (Taperrob) (24.191.74.215) on Wednesday, May 22, 2002 - 10:56 pm: Edit Post

Hey Dewit, about that Darkstar not being played, you were right last night.. did we really need to hear it??

And thinking about it, where would they have fit it in with the short amount of time and all the songs they played.


Got to give thanks to Sony/Columbia Records, the band and Irving Plaza, and those tapers who initiated the move to allow us to stay between the shows and not have to tear down the rigs.... very cool


on to the sound, and in a word, PERFECT... and I thought New Years sounded good. Could hear them still doing some adjustments during Celebration and 1000 Stars, but after that, it was perfect.

Highlight of the evening for me was the "let Jimmy sing" chant, between Viola and No More Do I. (Phil to Jimmy: "Your fate is sealed. They will make you sing")


Early show tidbit: Phil did the intros before the Donor rap, and right after Masons Children (no walkoff), ending with "Rock on till morning".
---





By Taperrob (Taperrob) (24.191.74.215) on Wednesday, May 22, 2002 - 11:12 pm: Edit Post

and a special thanks to those Phriends here on the Zone for their help in getting in to these shows.
---





By jamster (Jamster) (199.174.253.163) on Thursday, May 23, 2002 - 12:51 am: Edit Post

Hey soundman, are the Cotter from NY Ultimate? Or should I say double disc? Hope it's you. Sounds like you're doing a great jon from the reviews. If you are the Cotter I knew, hope you try to contact me. Matt from Cigar, now out here in the west and will be at the Red Rocks shows. Cant' wait to hear Phil and Phriends at the Rocks. Miss all you NY Heads. Keep the vibe.
---





By Gentle Ben (Behrsam) (207.42.35.33) on Thursday, May 23, 2002 - 03:30 am: Edit Post

Taperrob,
Your are right, the show sounds PERFECT!!!!
Thank you for the patch.
---





By Dewit (Dewit) (152.163.206.191) on Thursday, May 23, 2002 - 08:15 am: Edit Post

Damn, the famous Gentle Ben, and I still haven't met you? Taperrob, I have to get out more.
---





By RichL99 (Richl99) (192.128.166.68) on Thursday, May 23, 2002 - 11:48 am: Edit Post

Early show rocked...did'nt catch the late but meeting Phil at Virgin Records and hearing the wonderful sound, perfectly executed crisp set at Irving Plaza was awesome. Pre-show Hemp infused food at Galaxy next to Irving Plaza was tasty as was the cold pints at Pete's Tavern after the show.

I have to respectfully disagree with the Warren not getting into the mix comments. From where I was standing in front of the stage he flat out ripped up the extended jam at the end of 1000 Stars and the flanger-esque effects in the Eleven ware really tasty. Also I really love the way they rock out Mason's Children almost ACDC style rockin roll. I think Jimmy and Warren complement each other perfectly. Differant styles, both stellar!

Liberty was a nice ender of the set. Very patriotic for the intimate NYC show... hit the nail on the head. Clear vocals and New Orlean's funkifyed.

I went in expecting to hear all the new stuff and left extremely satisfied with what we got. I have never heard a better sound mix and how can you beat meeting Phil and hearing the CD played live on release day in an intimate NYC bar all for the price of the Phil signed CD. The best $15 I've spent in a long time!

Thanks to whomever thought this gem up!!!!
---





By LessThan (Lessthan) (162.33.155.189) on Thursday, May 23, 2002 - 12:41 pm: Edit Post

just to let everyone know....
I was there that night and there was only one show.


Dewit wrote---That song has some mighty powerful lyrics in it...I think it appears to be superficial, but in reality, is anything but. (MY opinion).---[concerning R&R BLUES]

my response----That song is much more a personal celebration then Celebration. but if you look at the story arc you can see why they bookend the album. And why Phil chose to wait till the end to speak. Becuase that is what he is doing with that song. speaking right to us. IMHO

Georgie wrote---A few minutes of singing the verses, then a ten-minute instrumental jam, and you were, like, "Geez, what song is this?" And then, of course, they'd gracefully slide right back down into the final verse. It was like that all night. ---[concering Midnight Train}

my response---Hey man get out of my head..I thought I was the only one that put together the holes they left out of that jam and recognize that they not only were playing a song by playing the notes and rythem of that song but also by NOT playing the notes and rythem of this other song they were drawing us in to fill that vacuum..very tricky..very cunning MR. LESH....Until we meet again

---





By LessThan (Lessthan) (162.33.155.189) on Thursday, May 23, 2002 - 01:06 pm: Edit Post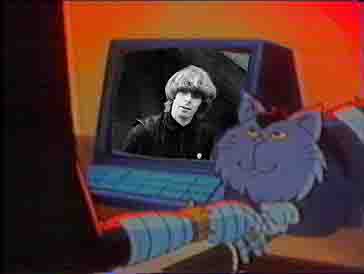 ---





By Taperrob (Taperrob) (216.2.193.1) on Thursday, May 23, 2002 - 01:31 pm: Edit Post

>Damn, the famous Gentle Ben, and I still haven't met you? Taperrob, I have to get out more

hey Dewit, the taper section is where its at. The CD's are ready for you
---





By Dewit (Dewit) (152.163.207.198) on Thursday, May 23, 2002 - 04:55 pm: Edit Post

Taperrob, I know that, but lately I have been one of the assholes screaming for Jimmy. Promise once I get some composure back I will be there this summer. LessThan, as usual filled all of my holes.

Life is good...and, whoever you were that stuck that sticker on my car in the garage on 12th/Broadway, speak up.

I SAID YES TO ORGAN DONATION
---





By midyswel (Mightyswell) (66.83.9.70) on Thursday, May 23, 2002 - 05:04 pm: Edit Post

> just to let everyone know....
I was there that night and there was only one show.

Ohhhh Nooooo.

Now lissin' mister, we don't want no trouble here ok?
---





By LessThan (Lessthan) (162.33.155.189) on Thursday, May 23, 2002 - 05:27 pm: Edit Post

ROFL
---





By GravyTrain (Gravytrain) (68.6.115.34) on Thursday, May 23, 2002 - 06:31 pm: Edit Post

>LessThan, as usual filled all of my holes.


ewww...get a room!


---





By white birches (Birches) (64.12.102.42) on Thursday, May 23, 2002 - 11:15 pm: Edit Post

Boy>>>second set made me feel real good!High test energy for sure but only a few test drives.
---





By Rob Molyneux (Darkstar420) (67.82.247.108) on Wednesday, May 29, 2002 - 01:25 pm: Edit Post

First let me just give a "BIG" ol FU to philzone.com for putting up lame information on there site about the cd signing with Phil at Virgin Records. Not only did you have to show up days before to get some "special" pass to go see phil....they also told you that if you were one of the first 300 to buy phil`s cd you`d get free tickets. Nice going!! Luckily when I got there and found out how retarted this site is with info, I went over to Irving Plaza and snagged 2 tix for the early show. Would have been a total waste of a day if I didn`t score them. As I was standing tryin to get tix this van driver asked to cut in front of me in line to ask for directions. He wanted to know where the side door was to Irving Plaza. I really didn`t think too much of it and let him cut. Then after I got the tix I walked around the corner and this van pulls up and the door opens and out comes Jimmy Herring!! I was totally floored. I said hey jimmy how`s it going! He said how`s it going man and gave me the biggest smile you`ve ever seen. I said man, half these people got to meet Phil today which in itself is mindbogglin to me, but I got to meet jimmy and nobody else did that day hehehe. I didn`t want an autograph, it was worth it just to meet him. As for the early show.....Killer set. Nice to hear a St. Stephen -> Eleven thrown in there. Phil was readin the vibes from us cause that`s what we were all hopin for. I thought it was funny cause I knew all the lyrics already to all the new songs and everybody was lookin at me funny like how the hell do you know. Especially when they played the Real Thing. Guess some of you guys haven`t heard the spring 2002 tour. I was really happy with There and Back Again. I listened to it on the train ride into the city that day. Just awesome to hear these guys in the studio. Wasn`t too happy with the bonus cd that came with it. The Eleven`s sound quality was all messed up. You can`t hear Jimmy playin at all. Sounds like they pumped the bass and reduced the treble or something. I have a boot of the show that songs from 3/30/02 and it kills that cd version Phil put out. Oh well, all in all it was just worth all the hastle from the day to get to see my boys play even for an hour and I got to meet Jimmy so what else could I ask for. Atleast I learned something important. I`m never trusting this stupid site again...next time I`ll call and get the info. You guys seriously need to get you stuff together though. Cause I wasn`t the only one ready to hang ya that day.
---





By Huck Lewis (Huckberry) (162.83.191.9) on Wednesday, May 29, 2002 - 05:23 pm: Edit Post

FWIW, Rob, I called the Virgin Megastore days before the Friday pass giveout and they gave me totally whacky info, completely different than what actually went down apparently....so....who knows????? (Cool you got to meet Jimmy, though.) But in life we double check, and double check the double check...and have a backup plan...and yeah, 3/30 kicks ASS...no doubt, all over the place...ain't just the Lovelight....love that whole last disc... AGAIN&AGAIN....babeeeeeeeeeeeeee!!!
---





By Dewit (Dewit) (152.163.207.198) on Thursday, May 30, 2002 - 12:12 pm: Edit Post

Rob, did it occur to you to go to the Columbia site to verify the same info posted here? Glad you got to meet Sunshine...now go spread some. All of us were a bit dismayed at the weird communications sent out, but in my past experience the info from Philzone.com has been the same info on the "official sites". From the personal experience I had at Virgin...they didn't read the rules of the "300" either...I lucked out as a result. As did a bunch of other folk.

Bottom line...did you have a good time? Repeat, now go spread some sunshine.