5-22-02 Late Late Show With Craig Kilborn
---
Philzone.org - Philzone Phansite Community Discussion Board: Setlists and Reviews: Phil Lesh & Friends: 2002: TABA Summer Tour 2002: 5-22-02 Late Late Show With Craig Kilborn
---





By jeff novick (Jeffn) (12.94.1.19) on Thursday, May 23, 2002 - 01:42 am: Edit Post

Well, what did you think? Not enough time for Phil. But nice to see him on national TV and with a "spot" for his new album.

Groovin
---





By 024 (Deadicatedmamma) (24.216.41.194) on Thursday, May 23, 2002 - 02:07 am: Edit Post

They looked & sounded incredible! Is Phil camera shy? Perfect song for introduction to the mainstream. I hope they sell tons of albums, this will help. Summer Tour here we come!!!!!! :*)
---





By LordHenry (Terrapindew) (68.8.14.75) on Thursday, May 23, 2002 - 04:43 am: Edit Post

That was very, very, very weird seeing the band on national television, twilight zone or something of the sort.hehe.

Night of 1000 stars was pretty nice, though short, I was waiting for the end coda jam, too bad it was cut short. Jimmy's guitar was pretty loud, Warren had a nice solo.
It was really nice seeing them on tv, the band looked great esspecailly Phil, and Barraco was real into it and even sung along with Warren. There should have been a Phil interview though!

There was also an odd commercial before they came on plugging the new album. It had some concert footage with 1000 stars and The Real Thing playing in the background. Twilight Zone~~~~~~

The show was taped in LA, Here we go Summer Tour!
---





By greg (Poncho) (24.55.66.171) on Thursday, May 23, 2002 - 04:44 am: Edit Post

Wow! They kicked ass! This is going to make the next 2 days last really long. Cant wait for SD! I gotta get that album.
---





By LessThan (Lessthan) (162.33.155.189) on Thursday, May 23, 2002 - 08:56 am: Edit Post

here is my summer money maker....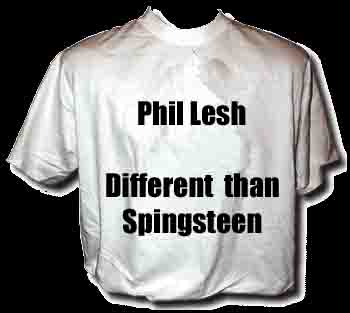 ---





By Evan (Esegal) (207.8.215.7) on Thursday, May 23, 2002 - 09:04 am: Edit Post

Great to see the boys on TV!!! Great promotion for the album and the band. They should have bumped that Maria Conchita Alonso chick, played the full version of 1000 stars, played Again and Again and then interview Phil - now THAT would have been cool! I was hoping Warren would say "f--- this" and tear off into a mind blowing jam until they had to be dragged off stage!! But any publicity is good publicity and these guys, as usual, were great. Jimmy's guitar was loud and clear and the whole thing made me smile thinking about what lies ahead for this summer.
---





By Tom Melvin (Thom) (128.175.82.175) on Thursday, May 23, 2002 - 09:36 am: Edit Post

Like the idiot I am I mistakenly taped Letterman, set the time wrong! ARRGHHH!! Oh well, my brother taped it so I'll see it eventually. Not surprised that it was short, that's usually how these things work. As for it the album selling a lot, I'd love to see Hunter make a ton in royalties (Phil's already well off and the band was probably payed a set scale for their work so I doubt they'd benefit financially from a lot of sales) but I'd hate to have the Phil scene invaded by a bunch of new folks and have it turn into a latter-era Dead scene. I doubt this will happen though, can you see someone who came to hear the "hit" lasting through some of those jams more then once? But then if you'd told me in 1983 that Touch of Grey would be a hit 4 years later I would have laughed in your face so who knows?
---





By Colt (Colt) (207.3.148.233) on Thursday, May 23, 2002 - 10:20 am: Edit Post

Night of a Thousand Stars was no surprise...they kept showing preview clips throughout the show.

VERY COOL. Too short. But fast, fast, fast and tight. Phil looked and sounded great. Sweet close-up of Herring's mad dextrous hand during his bit of solo. Thought Rob's harmonies were a bit off, but no matter.

Hope they sell a bunch of albums, but no matter how much promotion they do, this scene is not going to take off for the stratosphere. I think it might become nice and fleshed out though.

"Better than Springsteen" -- LOL lessthan
---





By Dewit (Dewit) (64.12.101.162) on Thursday, May 23, 2002 - 11:42 am: Edit Post

Night of 1000 Stars and Real Thing are the singles. Is there any reason why they wouldn't promote them?...I think, if it does well, Celebration is up next, and I would love to see Again and Again up there with it.

Have a beautiful weekend everyone.
---





By rastafari (Petertosh) (152.163.205.69) on Thursday, May 23, 2002 - 11:52 am: Edit Post

Hey Evan...
I thought that you went to sleep I wanted to call you, but thought that you would be pissed that I woke you...SO PSYCHED THAT YOU WERE!!!!
Maria Conchita Alonzo, like I said before, needs to go away.
Can you say, dumb chick????
That would have been great if warren pulled off that jam senario that you laid out E...
Hey E. I wonder if Junior has ever been with Maria???
Vegas baby, Vegas!!!!!!!
---





By Bosphan (Bosphan) (208.192.102.17) on Thursday, May 23, 2002 - 12:41 pm: Edit Post

I heard Bucky and Keysh were mad they didn't play Viola> Other One> Viola> Dark Star...

Just kiddin boys.
---





By GravyTrain (Gravytrain) (68.6.115.34) on Thursday, May 23, 2002 - 03:10 pm: Edit Post

I made it to the taping--wasn't going to, but when the new album showed up in the mail yesterday, I figured it was an omen. Listening to the album while doing the 90 min drive down the "burning shore" to LA-LA Land was a phine way to go...

It was weird pulling into Television City for the taping--lots of people walking around with their Price Is Right nametags on. In fact some group of Barker fans asked us in line who we were waiting to see--someone yelled back "Clint Black" and I don't think she was kidding; Clint fans would be disappointed as that interview was taped on Monday.

The studio for the Late Late Show only holds an audience of 87 people. Fortunately for me, I secured a ticket online, which gets priority, as I saw some heads get turned away who had got their tickets in person that afternoon. Of the 87 in the audience, I'd say no more than 1/3 were there for Phil. I met 4 heads down from Palo Alto, philzone.org lurkers (speak up, dudes), and we all got to sit in the front row! The energy was high as we waited...

When they let us in the studio, the band's equipment was already set up. The warm-up comedian was a phan, making endless pot jokes, trying to explain, for the clueless folks, the importance of what we were about to witness. Farmer was doing equipment checks, and the comedian was joking with him--"Farmer, tell everybody where you were 20 minutes ago." Farmer said he was watching the taping of The Price Is Right!

Everybody was excited, and when Phil walked out to check the equipment, got a welcoming roar from the audience--he had to gesture to get us to quiet down. The Deadicated were anxious...

P&F were taped first, before Kilborn ever came out. The whole band came out together, looking great, and got a nice response from the small crowd. The performance was pretty much as you saw it on TV. There was one false start though, caused by the production staff being not quite in synch with the band. This was smoothed over, and the band ripped through their quick tune, waved to the crowd, and were gone. Very professional, and business-like performance. Obviously, there was going to be no interview segment, and we were left to sit through the rest of the taping. It was weird cheering for Kilborn, as he introduced P&F, knowing they had already broken down their equipment and left the stage. Hollywood is a strange place....

Overall, it was a fun experience to witness. Perhaps an important moment in P&F history? Anyway, thanks to Lord Henry, I was listening to 3/30/02 on the way home, and before I knew it the short trip was over. Only 2 more days till we get a full show in LA. Until then....
---





By midyswel (Mightyswell) (66.83.9.70) on Thursday, May 23, 2002 - 03:19 pm: Edit Post

>Farmer said he was watching the taping of The Price Is Right!

Too damn funny... thanks for the peek inside Gravy!
---





By Dewit (Dewit) (152.163.207.198) on Thursday, May 23, 2002 - 04:51 pm: Edit Post

Thanks alot. We all know how I idolize Farmer. I would have been with him...checking out Bob.
---





By Matthew Dunn (Matthew1174) (65.25.169.106) on Thursday, May 23, 2002 - 05:28 pm: Edit Post

Anyone notice that Kilbourn's tounge is out of his mouth 30% of the time he is on camera? That weirded me out a bit. I thought Phil& Frineds were great, tone on the instuments was a little plunky and Kilbourn's tounge should stay in his mouth, but a great version of 1,000 Stars. Now if my CD would only show up in the mailbox!
---





By LessThan (Lessthan) (162.33.155.189) on Thursday, May 23, 2002 - 05:33 pm: Edit Post

Come on down....
---





By 024 (Deadicatedmamma) (24.216.41.194) on Thursday, May 23, 2002 - 10:04 pm: Edit Post

How 'bout the MTV "Cribs" w/ Yasser Arrafat(sp?)
That had me rollin. It definately fit in w/ the program.

Thanks for the Hollywood insider info Gravytrain. Glad to know that some devoted Phans made it in.

One question, were there people outside w/ their finger in the air? hehe ;*)

"I need a miracle, gotta have my Clint Black" ;*)
---





By Brian Doty (Keegandoty) (216.241.250.30) on Friday, May 24, 2002 - 01:33 am: Edit Post

I thought Phil, in particular, was ripping. Jimmy. Wow!!!