ZONE OUT with the ROLLING RIDER
< < ~ ~ - - > > x )( < < ~ ~ - - < < ~ ~ - - > > )( x x ((< < - - ~ ~ - - > >)) x

The Rider Rolls Florida
June 24, 2006
_____________________________________________________________
"Next time you see me, things won't be the same
and if it hurts you my darlin', you only got yourself to blame"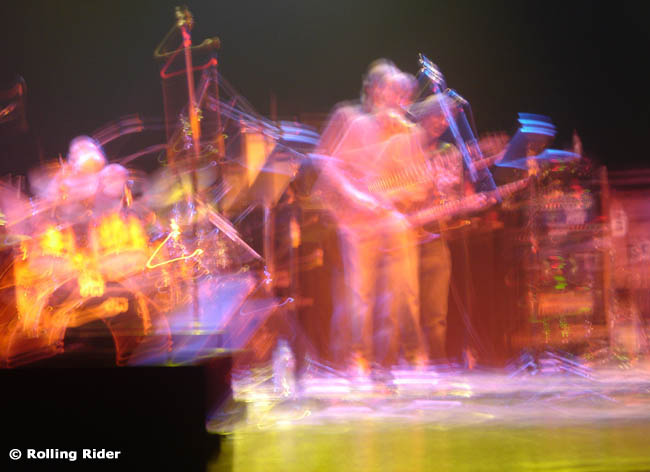 The first time the boys played Orlando, they unveiled to the city one of Robert Hunter's crown jewels: a rare version of Reuben and Cherise, inlaid into the annals of our history like cuneiform.
Three springs passed, and the Dead's next date in Orlando featured another rarity: a cancellation, one of three in the 90s, this time due to not bottles or snowstorms, but a death in the immediate family.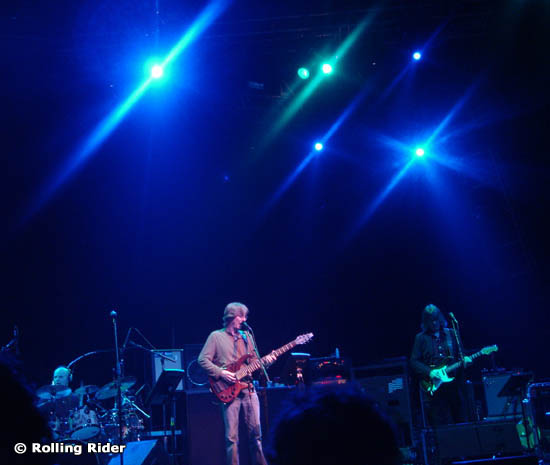 The next night was dubbed the Tear Gas Show by those, like me, who witnessed a parade of hippies take billy-clubs like Gandhi at the Salt Mines. Listen to the Help>Slipknot! opener from 4/4/94: no, that's not your turntable malfunctioning…It sounds like nothing short of a haunted house.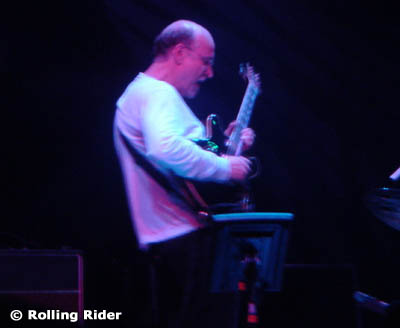 Even on the I Fought the Law encore, Billy and Mickey seem to be pounding insistently on the gates of heaven with a battering ram.
Unfortunately, once again it was Law 1, GD 0.
Thanks for fighting the good fight, Jer. And PS, crippled but free, we're still doing it!
After celebrating the occasion of Hunter's 65th birthday via a glorious BROWN EYED WOMEN paired with BIRDSONG in Tampa, the first set return to Orlando was no slouch either, culminating with an elliptic DOIN' THAT RAG.
Ding, ding, ding…Ladies and gentleman, we have a winner! John Scofield brings to the table a musical IQ that makes me, if nothing else, want to break out a memo-pad and golf pencil to take a few notes.
The band churned out of the gates like a thoroughbred, sporting a methodic WHEELS ON FIRE with Larry at the reins, then gaining momentum with a driving NEW SPEEDWAY BOOGIE.
However, we didn't really hit our stride until Joan's vibrant rendition of a song debuted circa July 1966, NEXT TIME YOU SEE ME. As we approach the 40th anniversary of this bad boy, take it from your humble correspondent: this is one of the strongest numbers in Phil's current repertoire.
No song says Florida like THE GOLfDEN ROAD TO UNLIMITED DEVOTION, and Phil repaid the faithful in triple bars. The old harmonies congealed, and we had our gestalt: the whole being greater than the sum of the parts.
As if buoyed in the sky on a golden pillow, we sang in unison: "Take a vacation, fall out for a while, summer's coming in and it's going out in style!"
Grateful Dead 101 went down the backstretch with TERRAPIN, and after traversing the continent to take in the jade-colored Gulf with philzone.com's own Wizard of Oz, I welcomed the namesake of this intermittent publication, I KNOW YOU RIDER, like a wayward son.
Then, like a match extinguished in water, the sun dipped under the horizon, and it was time to return to our cubicles, however literal they may be.
This was one run for the roses that won't soon be forgotten.
Heading out for the East Coast,
Your Rolling Rider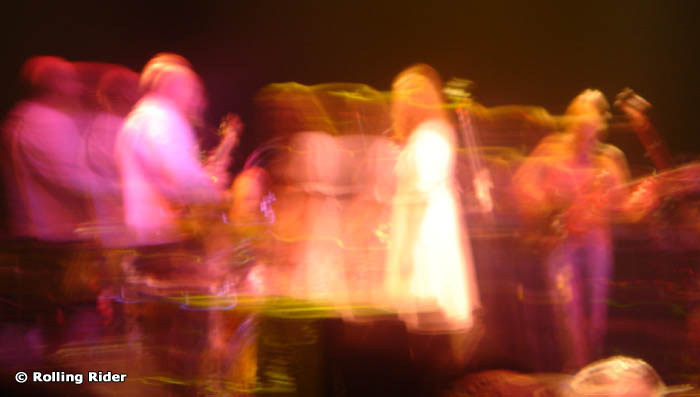 < < ~ ~ - - > > x )( < < ~ ~ - - < < ~ ~ - - > > )( x x ((< < - - ~ ~ - - > >)) x

Our Brother, Vince Welnick - 6.5.06

~ > > ~ ~ - - < < ~ ~ - - > > )) (( < < - - ~ ~ - - > > )) (( < < - - ~ ~> >