ZONE OUT with the ROLLING RIDER
< < ~ ~ - - > > x )( < < ~ ~ - - < < ~ ~ - - > > )( x x ((< < - - ~ ~ - - > >)) x
Deadheads for Obama
_____________________________________________________________
Warfield Theater - San Francisco, CA
February 4, 2008
Set I: "I can tell your future/Look what's in your hand…"
My friend always brings a dozen roses to the Warfield every time he goes, saying that it's the resting place of the Old Man. Some have described it as some kind of Far Out Church. Others have been here so long they got to callin' it home. One thing is for certain: there are few feelings in the world that compare to milling down Market Street, preparing to enter the hallowed halls of the Warfield Theatre.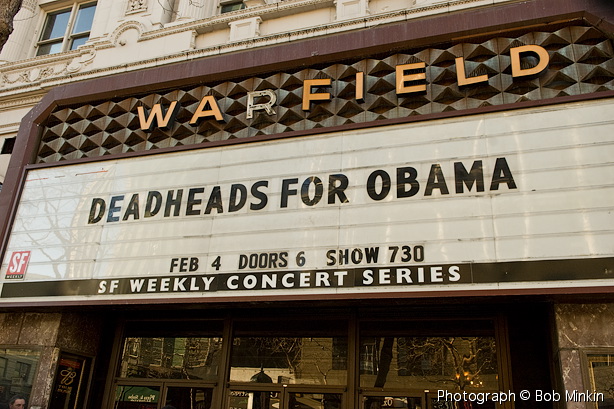 The San Francisco streets were abuzz and nipping at the flower of my brain, but Shakedown Street, sadly, consisted only of an orderly line down the sidewalk as far as the eye could see. It was no matter. As the denizens of Deadland gathered in the back hallway of the Warfield, strangers stopping strangers and long lost friends, the band appeared on stage like apparitions, mellifluously finding their way into PLAYIN' IN THE BAND.
Seeing the triumvirate of Bobby, Mickey, and Phil on stage together, I must admit, for that moment, 'Mary Had a Little Lamb' would have sufficed. I was just happy we had all got together one more time. Instead, BROWN-EYED WOMEN made a repeat appearance from Mardi Gras, and in an almost methodic fashion, the band cut hickory to fire the still that was tended to for so long by Jerome John Garcia.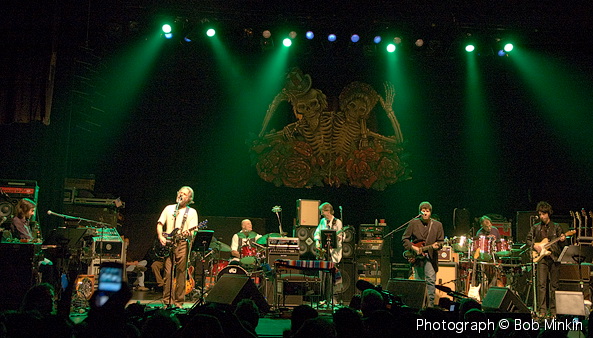 The first bars to MISSISSIPPI HALF-STEP UPTOWN TOODELOO cascaded, and I couldn't help but feel that I, along with anyone who made the journey that night, had an ace of spades behind his ear. The pinnacle of set one was a spirited MINGLEWOOD BLUES, Bobby in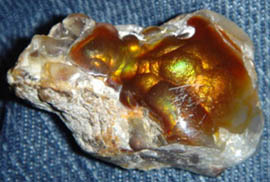 trademark fashion trying to kickstart the crowd and the rest of the band.
One song no one predicted was COME TOGETHER, but the lyric couldn't have been more apropos: "I know you, you know me/One thing I can tell you is you've got to be free…" Towards the second set, an angel laid on me this rose: a chunk of fire agate, a gem dipped in fire and resplendent as the musical tradition that is the Grateful Dead.
Set Two: "If I told you all that went down, it would burn off both your ears…"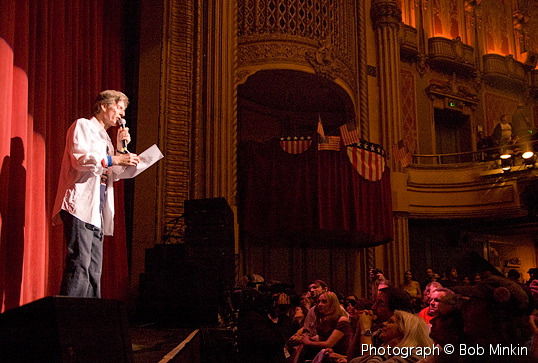 After a Phil speech re: Obama, the band harkened back to their 80s acoustic runs at the Warfield. DEEP ELEM BLUES scratched at the back door of my mind, followed by two more sections of Dead 101, FRIEND OF THE DEVIL and DEAL. So many moments have occurred at this psychedelic sanctuary, but as our hearts were threaded by the golden needle of RIPPLE, I ranked this up there with any of them.
Set Three: "The heart has its beaches its homelands and thoughts of its own…"
A cadre of guitarists, Mark Karan, Barry Sless, and Jackie Green, did yeoman's work with the always imposing task of filling some very large shoes, roughly the size of moon craters. CHINA CAT SUNFLOWER was one of the songs that would have had Jerry grinning from ear-to-ear, and he smiled down for just a moment amid comic book colors on a violin river crying Leonardo words from out a silk trombone.
THE WHEEL provided a slick segue into Bobby and Phil's flagship collaboration. Like a freight train tearing up the tracks, THE OTHER ONE thundered through the tiny theatre, and no one could argue with is sentiment: "The bus come by and I got on, that's when it all began…"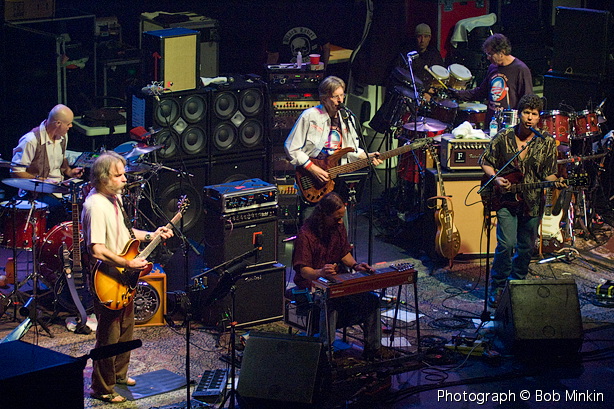 The closest we came to a Jerry ballad was a valiant SUGAREE paired with EYES OF THE WORLD, and wings a mile long lifted us up on this holy occasion. The political underpinnings of the event may have made THROWIN' STONES a foregone conclusion, but Bobby made his point: "Heartless powers trying to tell us what to think/If the spirit's sleeping than the flesh is ink…"
Another IKO IKO was even in the cards, Mickey Hart and John Molo providing the backbone. Phil beamed as he had all night, the PLAYIN' REPRISE slipping back over us like an old sweater in the San Francisco night. Bidding farewell to the Warfield Theatre, US BLUES didn't come off as much political as it did a resounding chorus to the resilience of our scene through the drain ditches to the peaks, stay seventy two, come shine or rain.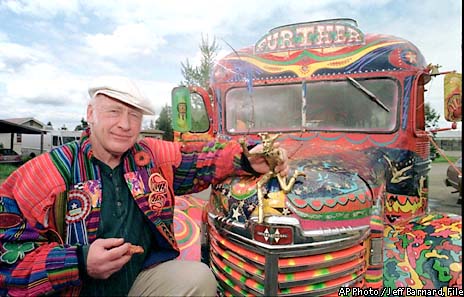 Ken Kesey said it best: "Nobody ever heard you use that microphone as a pulpit. No antiwar rants, no hymns to peace…No dogmatic howlings that I ever caught wind of…" Keez was right. The Grateful Dead were never as overtly political as playing support shows for candidates, but you can't say Bobby, Mickey, and Phil don't have their heart in the right place. Whatever your political slant, this event was indescribable magic, except to say, I felt a tinge of pride being a part of this community and this musical mythos.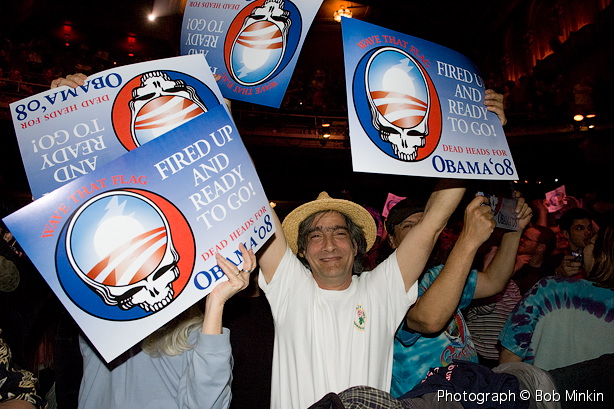 Once again, the angels and scattered souls were swept up through the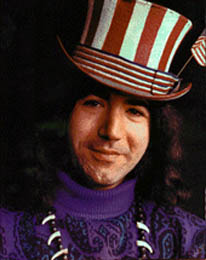 Warfield Theatre, and our community celebrated forty three years in the making. There wasn't time for talk of is this the last time? We lit out towards springtime, still waving that flag wide and high. Thank you to everyone in our community, because as Annabelle Garcia said: "My Dad always told me that if it weren't for you guys there was no way it could've lasted the way that it did…"
Thank you to everyone in our community who makes this possible. Take care of each other.

See you at Langerado~
The Rolling Rider
2/8/2008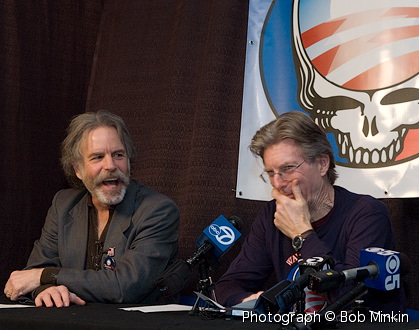 Thanks to Bob Minkin for the gorgeous photos!

< < ~ ~ - - > > x )( < < ~ ~ - - < < ~ ~ - - > > )( x x ((< < - - ~ ~ - - > >)) x

Mardi Gras Ball - 1.26.2008

~ > > ~ ~ - - < < ~ ~ - - > > )) (( < < - - ~ ~ - - > > )) (( < < - - ~ ~> >